Flight attendant receives kidney from stranger on Facebook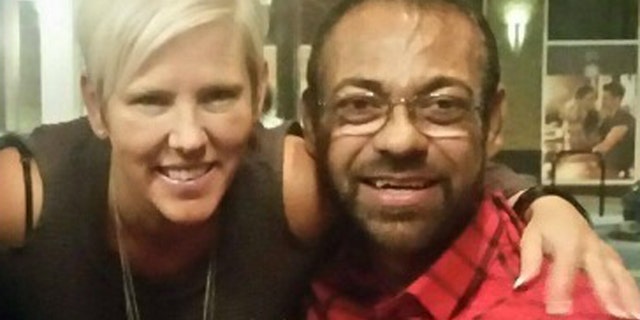 NEWYou can now listen to Fox News articles!
An Atlanta-based flight attendant is looking forward to returning to work this April after the power of social media and kindness of strangers landed him a new kidney. Oscar David Serrano, who was suffering from stage 5 kidney disease, told Fox 5 Atlanta that he received a call from a mother of five in Minneapolis who wanted to help him.
"Kimberly Menders called me on September 4," Serrano, 53, told the news outlet. "The surgery was done December 28 and I am so thankful to live free from dialysis machines. We need more Kims in this world."
Serrano's desperate search for a donor spanned over two years as he posted fliers on cars, restaurants, utility poles and social media, Fox 5 Atlanta reported. As his health worsened, the Delta flight attendant was forced to spend 12 hours per day hooked up to a dialysis machine.
He now wants to help others facing similar health battles and raise awareness about the importance of organ donation.
"While I was waiting for my kidney, I had a lady tell me that she really wanted to donate her kidney but she couldn't because her employer wouldn't give her the time off that she needed for recovery," Serrano told Fox 5 Atlanta. "This should not be considered an elective. These are life-saving procedures and business should do what they can to help organ donors help sick people."
He plans to meet with Georgia lawmakers to expand laws that apply to organ donors, Fox 5 Atlanta reported.