First-of-its-kind implant turns man's brutal back pain into 'pleasant tingling'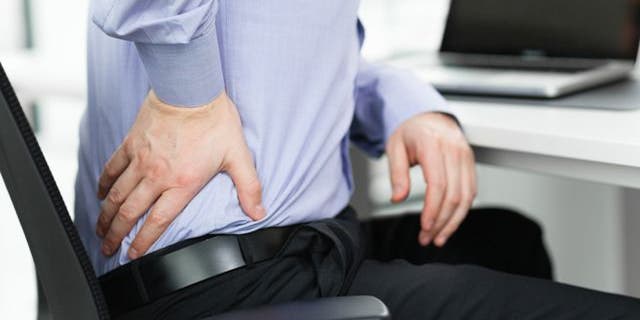 NEWYou can now listen to Fox News articles!
Sixty-year-old Joe Grewal has had chronic back pain for half his life. Back surgery didn't help. Neither did a morphine implant. But this week he underwent a first-ever procedure that's left him "feeling great," reports the Australian Broadcasting Corporation.
Doctors at Australia's Royal North Shore Hospital in Sydney permanently implanted a spinal cord stimulator in Grewal's back. The device senses pain signals traveling up the spine and sends electrical impulses to the brain.
The brain gets confused and interprets the mixed signals as a "pleasant tingling" instead of pain, explains surgeon Charles Brooker. Immediately following the procedure, Grewal said his pain level was down from an eight out of 10 to a two or three, according to the Telegraph.
Similar implants have been around for decades, but they were touchy when it came to the electric currents they were sending out, the Telegraph reports. The strength of their signals could be affected by everything from walking to an increased heart rate.
The new implant receives signals back from the nervous system to better regulate its behavior and thus marks a huge advance, says Brooker. "That means a machine can adjust itself to produce whatever set level the patient wants." Experts think implants like Grewal's could be used to treat other conditions, such as Parkinson's disease, and might help replace pain killers for people with chronic pain.
Doctors plan on testing the implant on 30 patients in Australia and are seeking permission to test it in the US, as well. (A new study finds that regular exercise can offset the hazards of sitting too long.)
This article originally appeared on Newser: Man Gets First-of-Its-Kind Implant to Stop Back Pain
More From Newser