Early Alzheimer's disease could be diagnosed through eye exams, new study suggests
Findings could lead to retina imaging tests for earlier dementia diagnoses, researchers say
Alzheimer's is a disease of the brain, usually diagnosed through MRI scans and a battery of other tests.
Researchers, however, have found that the human eye can show early signals of this common form of dementia long before symptoms become apparent.
Researchers at Cedars-Sinai Medical Center in Los Angeles, California, led the study, which was published in the journal Acta Neuropathologica last month.
The researchers analyzed human eyes and brain tissue from 86 deceased patients who had been diagnosed with either Alzheimer's disease or mild cognitive impairment before they died.
ALZHEIMER'S DIAGNOSES EXPECTED TO REACH NEARLY 13 MILLION BY 2050, SAYS NEW REPORT
The researchers also compared samples from people who had normal cognitive function to those who had early-stage symptoms and to those who had late-stage Alzheimer's.
The retinas of the patients with mild cognitive impairment and Alzheimer's disease, the researchers found, had an excess amount of amyloid beta 42, a protein that forms the "plaques" that build up in the brains of people with Alzheimer's.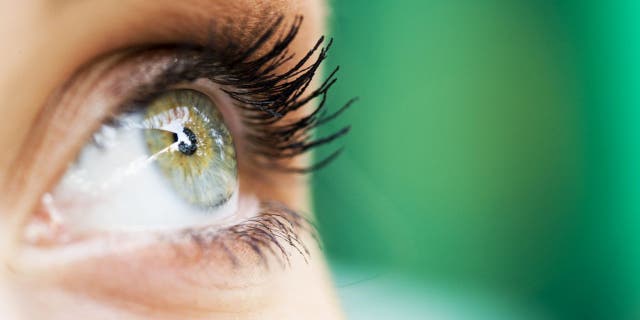 Additionally, the retinas contained cells called microglia, which are also associated with progression of the disease.
'Highly toxic proteins' found in the eyes
"We discovered the accumulation of highly toxic proteins in the retinas of patients with Alzheimer's disease and mild cognitive impairment, causing severe degeneration of cells," said Dr. Yosef Koronyo, research associate in the Cedars-Sinai Department of Neurosurgery and first author of the study, in a statement on the Cedars-Sinai website.
WHAT IS FRONTOTEMPORAL DEMENTIA, THE DIAGNOSIS BRUCE WILLIS HAS RECEIVED?
The changes were also detected in patients who did not display any cognitive decline or had only very mild signs, indicating that retinal tests could help enable early diagnosis.
'An extension of the brain'
Dr. Shaheen Lakhan, a Boston-based neurologist with a specialized focus on dementia, said the eyes long have been considered an extension of the brain in the medical community.
He was not involved in the study.
"Eye health is a mirror of brain health."
"Over the years, we have learned that eye health is a mirror of brain health," he told Fox News Digital in an email.
"We can see early signs of the effects of diabetes and high blood pressure on nerves and blood vessels in the eye. The thickness of eye layers can now help diagnose multiple sclerosis."
He went on, "And now we can add Alzheimer's to the list, as the same plaques seen in brain tissue are found in the retina."
Results could lead to earlier testing
This study is the most comprehensive analysis of the human retina in terms of how it relates to the brains and cognitive functions of Alzheimer's patients.
That's according to Maya Koronyo-Hamaoui, PhD, professor of neurosurgery, neurology and biomedical sciences at Cedars-Sinai, in a statement.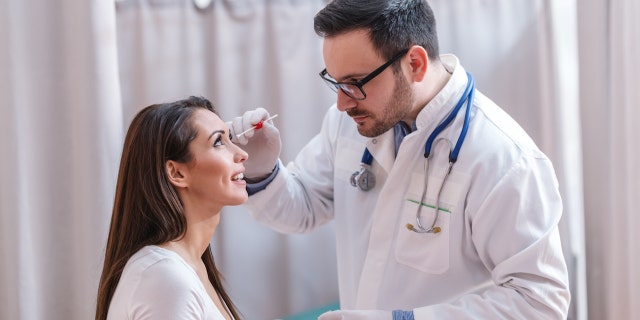 "These findings may eventually lead to the development of imaging techniques that allow us to diagnose Alzheimer's disease earlier and more accurately, and monitor its progression non-invasively by looking through the eye," said Koronyo-Hamaoui, senior author of the study.
FIRST DRUG PROVEN TO SLOW ALZHEIMER'S WON'T BE AVAILABLE TO MOST PATIENTS FOR SEVERAL MONTHS
In the not-so-distant future, Dr. Lakhan expects that patients will be able to get a retinal scan that will provide a "brain fingerprint" flagging any early signs of diseases like dementia and MS, well before symptoms begin.
Experts agree, though, that more research is needed to better understand the link between Alzheimer's and the retina.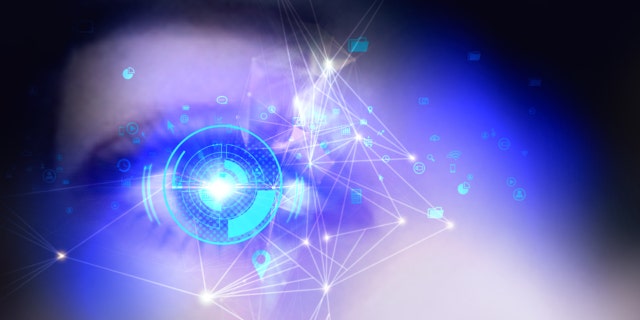 "Our eyes may well be windows that allow us to peek into our brains, but this method is not yet ready for prime time," Dr. Gary Small, chair of psychiatry at Hackensack University Medical Center in New Jersey, told Fox News Digital via email.
"More research is needed to determine whether an eye exam can be a consistent, sensitive and specific indicator of Alzheimer's disease early in its course," added the doctor, who was not involved in the study.
More than six million Americans currently have Alzheimer's, according to the Alzheimer's Association.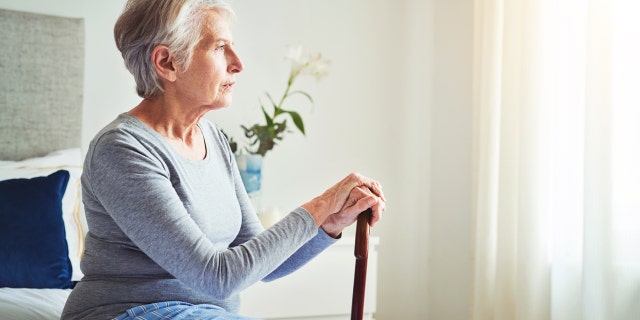 The disease is expected to affect 12.7 million people by 2050 as the population ages.
CLICK HERE TO GET THE FOX NEWS APP
"The population of people age 65 and older is expected to grow from 58 million in 2021 to 88 million in 2050," Dr. Nicole Purcell, general neurologist and senior director of clinical practice at the Alzheimer's Association in Chicago, Illinois, told Fox News Digital in an earlier interview.
CLICK HERE TO SIGN UP FOR OUR HEALTH NEWSLETTER
Fox News Digital reached out to the authors of the new study for comment.