Dying Washington man marries best friend in hospital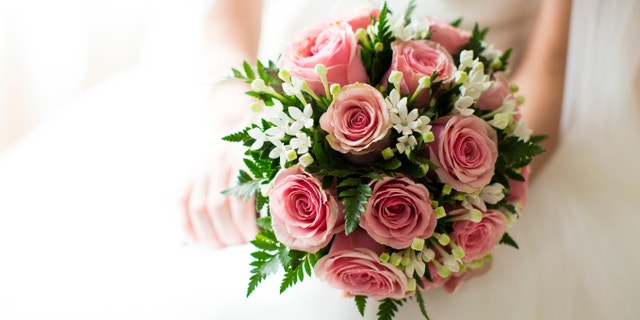 NEWYou can now listen to Fox News articles!
A Washington man who had been in remission from Hodgkin's lymphoma for 15 years was recently given just days to live. With his organs failing as a result of radiation treatment for his cancer, his care team arranged for him to marry his longtime girlfriend on Monday in a hospital hallway.
Darren Sisk, 47, has been hospitalized at PeaceHealth Southwest Medical Center in Vancouver, Washington. Two weeks ago, he was told he had six months to two years to live, but now doctors say he has less than a week, KGW reported.
His last wish was to marry Crickett, whose last name was not disclosed. The two met 10 years ago when Sisk saved Crickett's grandson from being hit by a car, leading to a broken leg.
"She was coming to the hospital every day to come see me. We became best friends and then became lovers," Sisk told KGW.
Sisk's daughter is due to give birth in eight weeks, and Sisk wanted to see his grandchild, but nurses knew it wouldn't happen and took action, bringing an ultrasound machine to his room to show him the baby.
"So I tried to think outside of the box and I thought if I could bring his grandchild to him for just a few minutes and so we provided a way for him to see his grandchild," Cassandra Sappington, a physician's assistant at PeaceHealth told KGW.
Sisk will be sent home in a day or two, as there isn't more the hospital can do, his oldest daughter, Chialeah, told KGW.
Sisk expressed his gratitude for the chance to share the celebration with family and friends.
"What an opportunity, you know," he told KGW. "For most people they don't get this opportunity to say goodbye."