Dying 8-year-old gets surprise princess-themed birthday party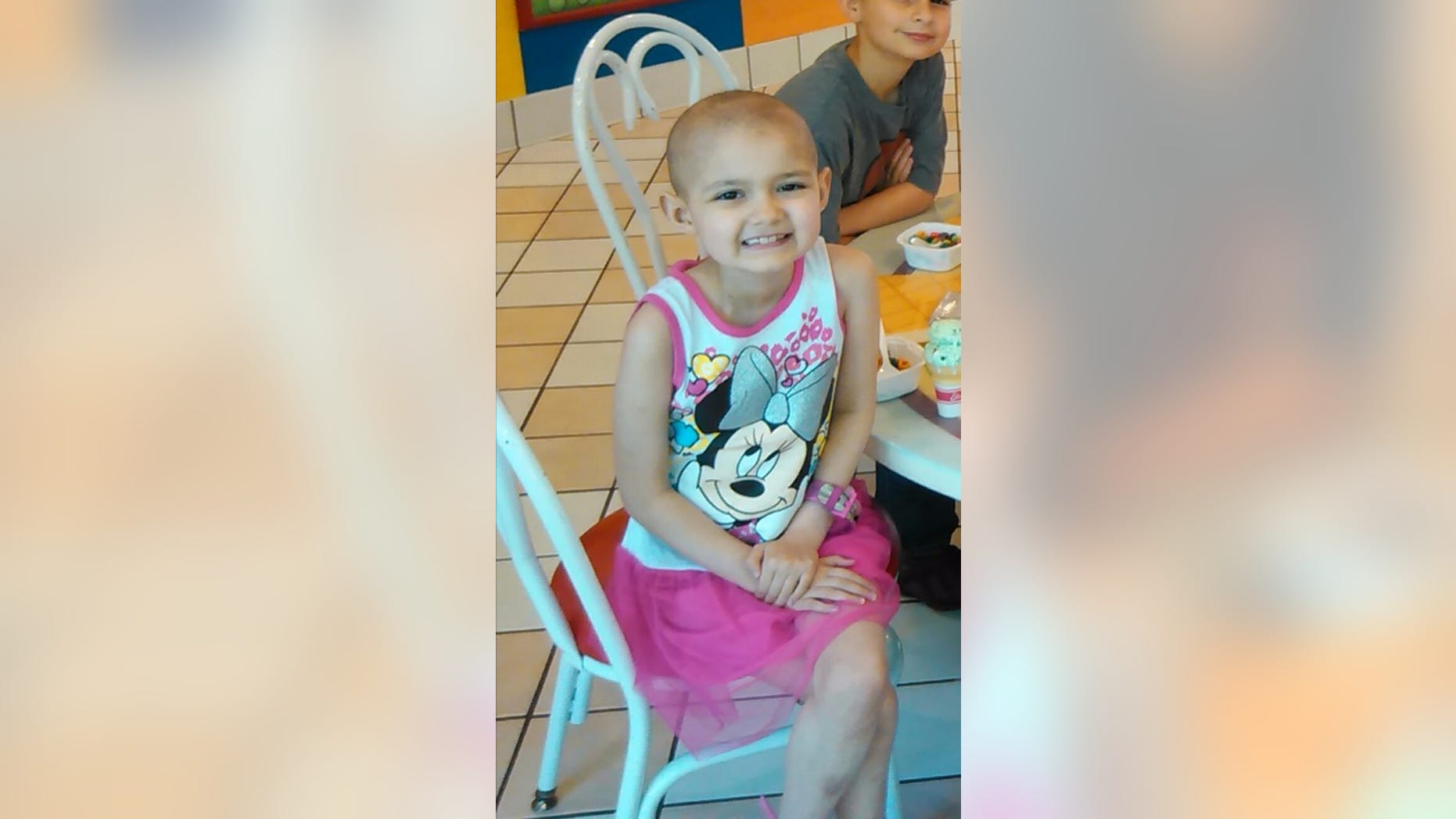 Hundreds turned out to celebrate a special birthday for a California girl who has just weeks left to live after doctors discovered her rare brain cancer that was in remission for nearly a year had returned. Mirella Quintero, who will turn nine in August, was surprised with a princess-themed party by her family, friends and strangers last week, Recordnet.com reported.
The Mable Barron Elementary School student was diagnosed with Primitive Neuroectodernal Tumors of the Central Nervous System (NCS-PNET) in 2015. She underwent several rounds of chemotherapy and radiation at Lucile Packard Children's Hospital at Stanford University, but a routine scan in February showed a new growth, Recordnet.com reported.
EMERGENCY WORKER SUFFERS HEART ATTACK WHILE RESPONDING TO TEENS' FATAL HEAD-ON COLLISON
When doctors gave Mirella's parents, Tiffanie and Manuel, the grim prognosis earlier this month, they contacted Debbie Carver, an advocate for a childhood cancer awareness group, with an idea for a party, Recordnet.com reported.
"I cannot tell you what came over me," Carver told the news outlet via email. "I immediately felt I had to do something."
Together with Kelley Hale, one of the party's lead organizers, Carver put together a bash complete with balloons, cupcakes, Disney princesses, a photo booth and DJ.
"Hardly any money was spent," Hale told Recordnet.com. "I had to turn away vendors. When you do something bigger than yourself – we're all so thankful to our community for coming together – this says a lot for the people attending here."
Mirella was treated to a special princess chair and rendition of "Happy Birthday" that her mother said she'll never forget.
MOM RECEIVES DEVASTATING CANCER DIAGNOSIS AFTER DAD'S ALS DEATH
"The time that we do have with her, it's been magical," Tiffanie told Recordnet.com. "We have been making a lot of good memories."
A GoFundMe page has been set up to help family cover medical expenses.