Drugs work 'like magic' against malaria in Africa's Sahel, experts say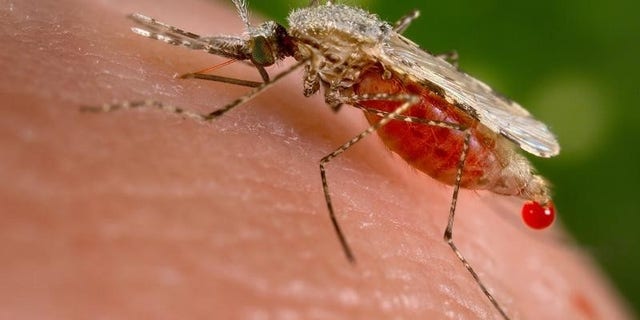 NEWYou can now listen to Fox News articles!
LONDON (Thomson Reuters Foundation) - When health workers ordered malaria drugs last year to protect millions of children in Africa's Sahel region from the deadly disease, the only company making them could not deliver enough.
The health workers were working on the recommendation of the World Health Organization (WHO) which says giving under-fives preventive drugs during the region's short rainy season would cut death rates by up to 75 percent.
The Sahel, which lies between the Sahara desert to the north and humid savannas to the south, bears some of the world's highest death rates from the mosquito-borne disease.
Although the project organizers could only reach 3.2 million of the region's 25 million children under 5 years old last year, they believe they saved many lives.
Preliminary results from two countries - Gambia and Senegal - show the number of malaria cases fell more than 60 percent. Senegal was reached through another program.
"We can ... say that this intervention marks the beginning of an historic contribution to fighting malaria in the Sahel region," Charles Nelson, chief executive of the non-profit Malaria Consortium which helped spearhead the project, said on Thursday.
He spoke at a meeting in London where the results were shared with government ministers, the World Bank, WHO and academics.
The health experts said they expect double the number of treatments will be available this year.
Only one company was providing the drug in last year's effort but as a result of high demand, a second company is poised to enter the market in the next two years, a move that experts hope will drive down the price.
Also, a new child-friendly treatment has been developed.
The drug traditionally comes in the form of a bitter-tasting pill, which must be ground into powder before given to children aged between three and 59 months.
RAINS BRING DESPAIR
Nigeria is home to about a quarter of the world's 214 million malaria cases and 438,000 deaths.
It has nine states in the Sahel belt, which together make up the majority of the country's malaria deaths, according to Nigeria's ministry of health.
One reason children die of malaria in this region is because the rainy season coincides with the hunger season between harvests, when their immunity is low.
"It's a double jeopardy for the children," Kolawole Maxwell, country director for Malaria Consortium in Nigeria, told the Thomson Reuters Foundation.
So much so that the rains bring dread to families, he said.
"You need to see their faces any time the rain comes. It is an environment of despair ... it is like an epidemic, it kills the children," he said.
He said the impact of the preventive treatment, called seasonal malaria chemoprevention (SMC), on the death toll is "almost magic".
"Which other intervention ... can have such a drastic impact on the reduction of the burden of disease?" Maxwell said.
There is still work to be done, he added. He hopes companies will be able to develop drugs that only have to be administered once a day and eventually be made in Nigeria, lowering the cost.
Nigeria has cut malaria rates among children under 5 years old to 27 percent in 2014 from 42 percent in 2010, according to government figures.
"The aim now is not about controlling malaria," said Maxwell. "The aim is that we want by 2020 to have a country which is free from malaria.
"For us to be able to do that we need multiple strategies, and strategies that are cost effective," he said.
The SMC roll-out led to a more than 50 percent reduction in malaria cases in children under 5 in areas where it was administered, Nigeria's Minister of State for Health Osagie Ehanire told the London meeting.
The government plans to include SMC in its national malaria strategy, alongside treated bed nets, mosquito control and other interventions, Ehanire told the Foundation.
Peter Olumese, medical officer for WHO's Global Malaria Programme, said by scaling up the SMC approach in the Sahel region, the number of children under 5 falling sick or dying from malaria could be reduced by up to 75 percent.
"Twenty-five million children can potentially benefit from this intervention ... so there is still work to do," he said.
(Reporting by Alex Whiting, Editing by Ellen Wulfhorst. Please credit the Thomson Reuters Foundation, the charitable arm of Thomson Reuters, that covers humanitarian news, women's rights, trafficking, property rights and climate change. Visit http://news.trust.org)