Dr. Manny: Medical personnel on site in Boston saved countless lives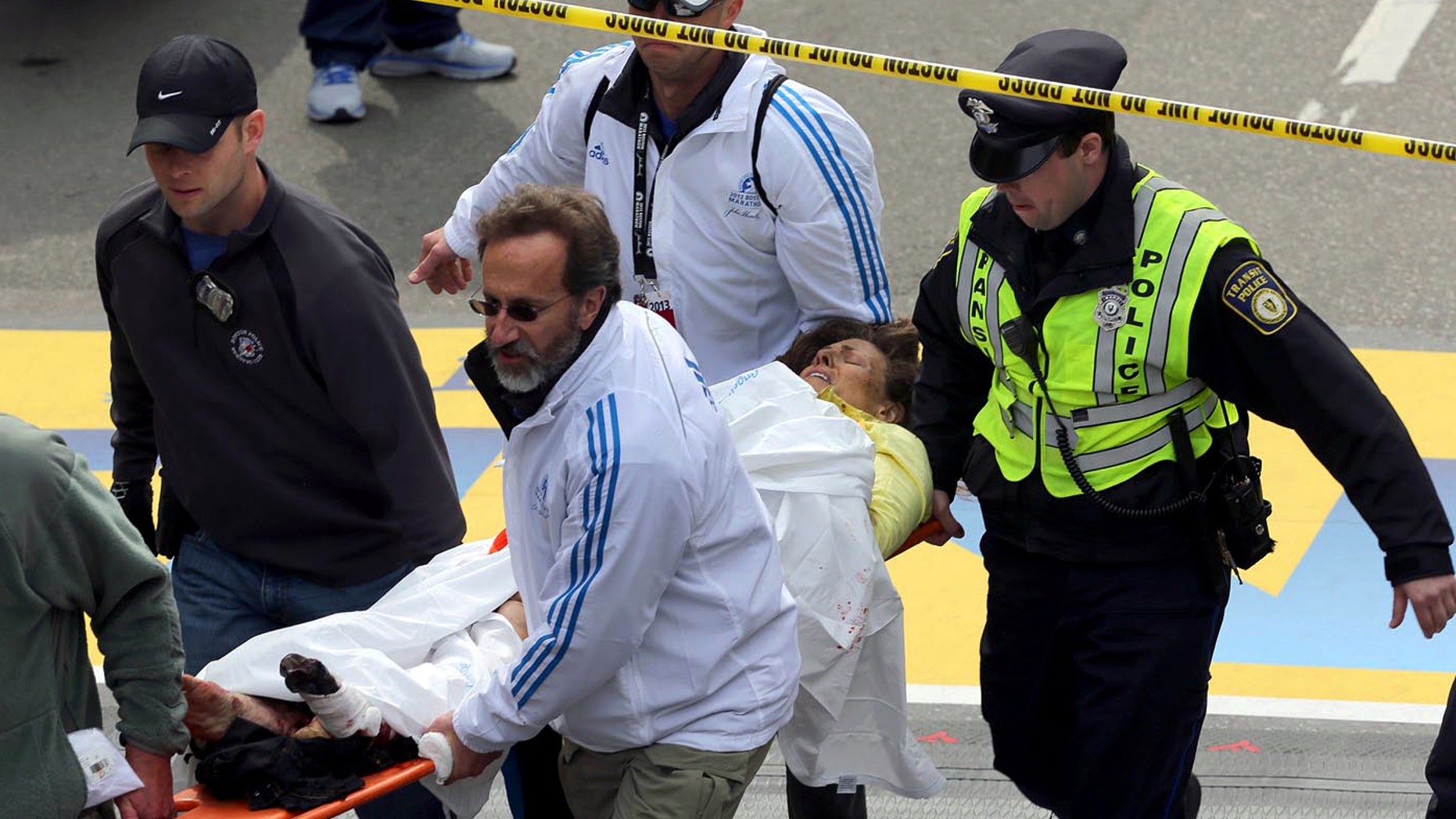 While today's bombings have been devastating and tragic, I feel as though the hundreds of medical personnel, ambulances and medical tents set up for the marathon dramatically helped the situation.
With these types of injuries, the key is always time.  By having numerous ambulances on standby for the race, many of the most critical patients were able to be transported to hospitals almost instantly.
Fortunately, there were trained medical personnel in the area, who were able to provide immediate first aid.   In those medical tents, professional medics could potentially start emergency intravenous (IV) infusions to support some of the patients that were going into shock.  One of the most important treatments for trauma of this kind is hydration.
"It helps increase your intravascular volume," Dr. Doug Finefrock, vice chairman for the emergency trauma department at Hackensack University Medical Center in New Jersey, told FoxNews.com. "In fact in trauma cases, our first treatment is to rapidly hydrate the patient through IV hydration.  It helps maintain their blood pressure, as the patient is being assessed for the need for a blood transfusion."
Not only is hydration key during trauma cases, but emergency room doctors must also help maintain the patient's oxygen flow.
"(They must do) an overall assessment of the extent of the trauma, which includes an assessment of the patient's airway and ability to breathe on their own – as well as the compromise of their circulation," Finefrock said.  "That also includes the degree of blood loss."
Finefrock noted that medical personnel in the marathon medical tents could potentially perform this initial assessment and perform other crucial treatments before patients were sent to a hospital.
"They actually have the ability to initiate the resuscitation and stabilization of patients," Finefrock said.  "They can also splint the injured extremities.  In these tents, they are used to seeing patients after marathons – a lot of patients have passed out, have respiratory difficulty or trauma to extremities.  So they are used to seeing people. But of course, this is a much different scenario."
Luckily, the city of Boston is full of great Level III medical centers, which have great emergency protocols in place.  In disaster situations such as this, trauma surgeons, anesthesiologists and more can immediately cancel elective surgery to make operating rooms readily available –  in case a patient needs to immediately be taken to the operating room.
As we pray for the recovery of those affected today, I know that they are in very capable hands.
Register at the Red Cross to let your loved ones know you are safe.