Doctors Impressed With Giffords' Recovery as She Continues to Make Strides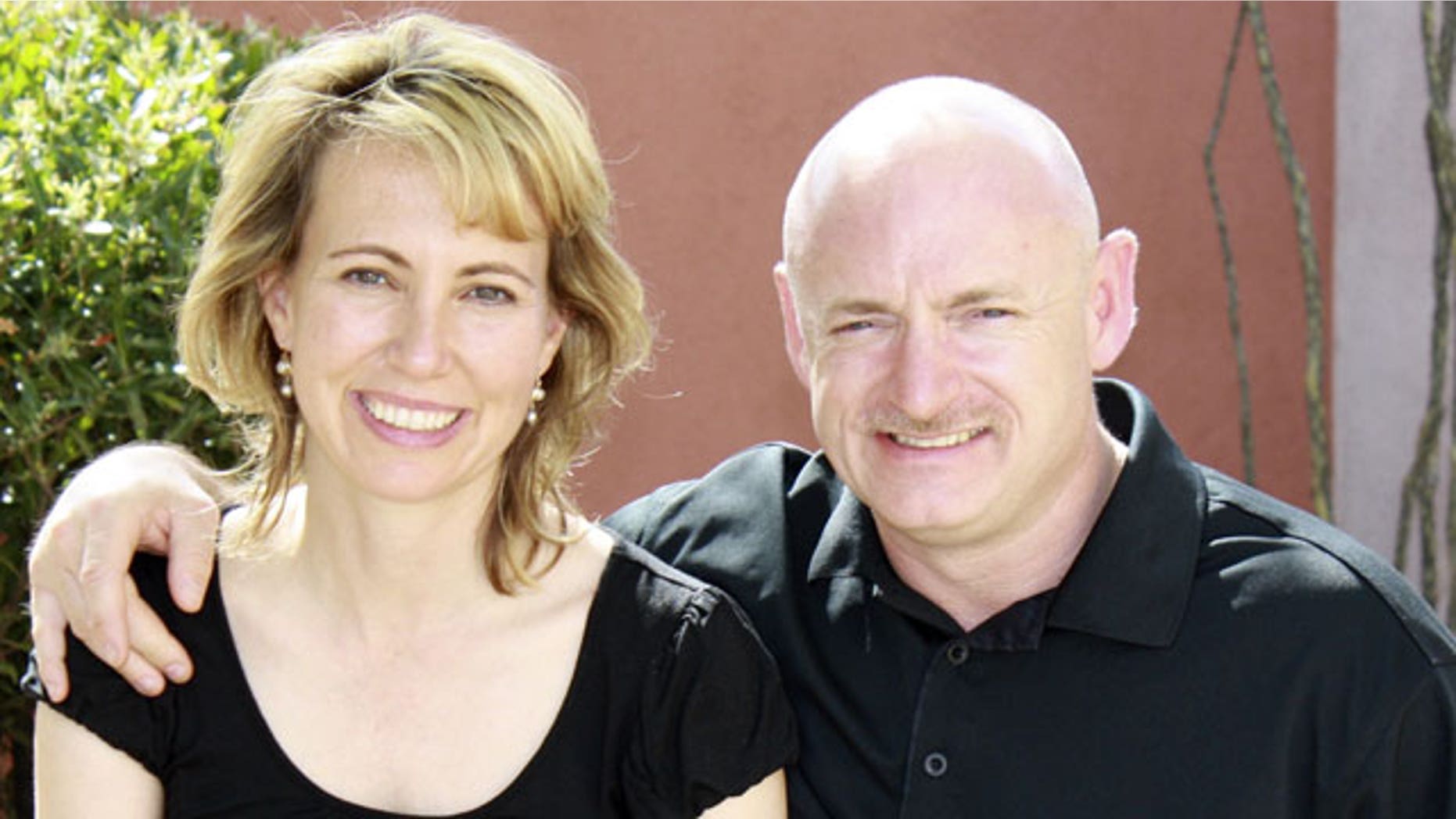 U.S. Rep. Gabrielle Giffords, whose condition has improved from critical to serious, is able to move around so well she gave her husband a neck rub from her hospital bed, Mark Kelly told ABC's Diane Sawyer in an interview that will air Tuesday.
Giffords' doctors' decision Sunday to upgrade her was yet another sign of a remarkable recovery since she was shot in the head Jan. 8 when a gunman opened fire as she met constituents in a Tucson supermarket parking lot. Six people were killed and 13 were wounded, including the congresswoman.
"(It is) so typical of her. She's in the ICU. You know, gone through this traumatic injury. And she spent 10 minutes giving me a neck massage," Kelly explained. "I keep tellin' her. I'm like, 'Gabby, you're in the ICU. You know, you don't need -- you know, you don't need to be doin' this.' But it's so typical of her that no matter how bad the situation might be for her, you know, she's lookin' out for other people."
The gesture seemed to comfort Kelly and shows that his wife is improving and that her spirit and their personal bond remain strong, he said.
At Monday's press conference, Dr. Michael LeMole, neurosurgeon at the University of Arizona, said Giffords' suffered bilateral orbital roof fractures, or fractures on the roofs of her eye sockets, but only the right socket needed repair.
"Bone fragments from that fracture were pushing down enough on the eye and the contents of the eye socket that Dr. Palanksy, that initial day, needed to perform a very quick releasing incision and operation," LeMole said. "We did not want to do the full repair at that time. The patient, as you know, was in very, very critical condition at that time, and we did not want to take a chance to further exacerbate brain swelling and other factors that could have been adversely affecting her."
LeMole said the procedure required a craniotomy, which is opening a window in the skull, and they removed some of the eye socket rim "so we can work back in that space, remove those bone fragments and take the pressure off."
The team was able to reconstruct Giffords' eye socket roof with metal mesh, and all of this was done in a small incision just above the eyebrow, LeMole said.
Giffords had been in critical condition since the attack but doctors were positive, and at times almost giddy, in describing her progress.
She responded from the moment she arrived at the emergency room, at first just squeezing a doctor's hand. Then she raised two fingers.
Giffords opened her unbandaged eye shortly after President Barack Obama's bedside visit Wednesday.
Then, more milestones -- which doctors said were all indicative of higher cognitive function -- were achieved, all with her husband at her side.
Kelly asked her to give him a thumbs-up if she could hear him. She did more than that. She slowly raised her left arm. By the end of the week, she had moved her legs and arms.
Doctors said there are two more patients in good condition at the hospital and one who is still in the intensive care unit from the Jan. 8 shooting.
The Associated Press contributed to this article.