Doctor who delivered New York parents on hand for son's birth more than 30 years later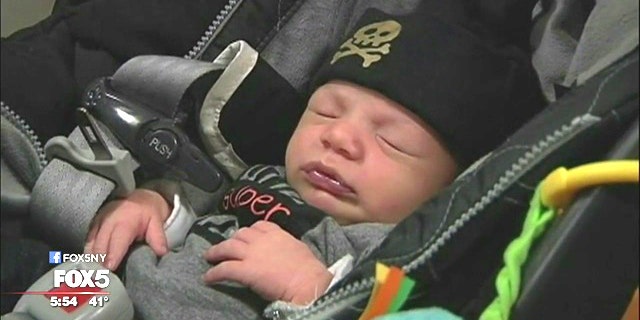 NEWYou can now listen to Fox News articles!
A New York couple who discovered they were delivered by the same doctor more than 30 years ago were thrilled to learn that same physician happened to be on call when it came time for their second child to be born. Dr. Henry Prince, who has been delivering babies since 1981, was on hand for the birth of Dylan Tepfer at North Shore University Hospital in Manhasset in early January, CBS New York reported.
"It's just so rare and one of a kind, and it's such a special story to all of us," Lisa Tepfer, Dylan's mother, told CBS New York.
Lisa, 33, works alongside Prince in the hospital's labor and delivery unit, and said she first discovered her husband Scott was delivered by Prince in 1982 while talking with her mother-in-law.
"I couldn't believe it," Scott told the news outlet. "It made it feel more like we were meant to be together."
The Tepfer's older son, Ryan, was not delivered by Prince, who was assisting his own daughter with the birth of his grandchild, CBS New York reported.
The couple told Fox5NY.com they'd like to expand their family to include more children, and will of course hope that Prince is there to help with the birth.
"The fact that I just went into labor when he was on call, it was just another piece that it was meant to be," Lisa told CBS New York.