Device Allows Soldier Blinded in Iraq to 'See' With His Tongue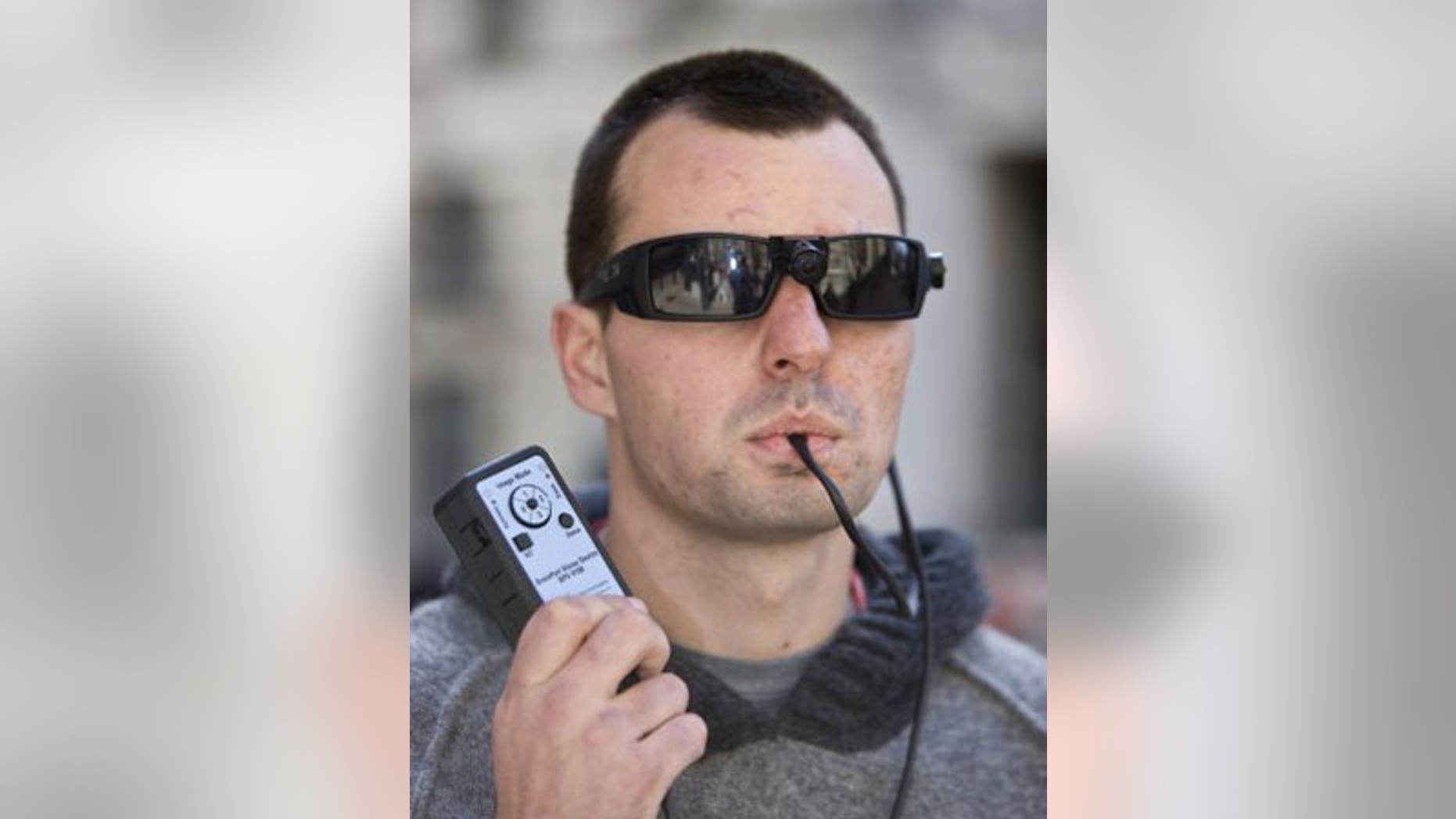 A British soldier blinded by a grenade in Iraq revealed how his life has been transformed by ground-breaking technology that enables him to "see" with his tongue.
Lance-Corporal Craig Lundberg, 24, from Liverpool, England, can read words, identify shapes and walk unaided thanks to the BrainPort device, which gives him "lingual vision."
RELATED: Click here to watch a patient using the BrainPort.
Lundberg lost his sight after being struck by a rocket propelled grenade while serving in Basra in 2007. He was faced with the prospect of relying on a guide dog or cane for the rest of his life. However, he was chosen by the Ministry of Defense (MoD) to be the first person to trial a pioneering device — the BrainPort, which could revolutionize treatment for the blind.
The BrainPort is a tiny video camera attached to a pair of sunglasses which are linked to a plastic "lollypop" the user places on their tongue to read the electrical pulses.
It works by converting visual images captured by the camera, into a series of electrical pulses which are sent to the tongue. The different strength of the tingles can be read or interpreted so the user can mentally visualize their surroundings and navigate around objects.
"It feels like licking a nine volt battery or like popping candy," Lundberg explained. "It's a bit like a pins and needles sensation."
The soldier vowed that his new-found lingual vision would not be at the expense of his beloved guide dog, Hugo.
"There is no way I'm getting rid of my guide dog Hugo, though — I love him," he said. "This is another mobility device — it's not the be-all and end-all of my disability."
The MoD said it expected to pay the U.S. around $27,000 for the device and training to enable the trial to take place.