Daughter tells dad she's cancer-free in surprise announcement: 'Best birthday gift ever'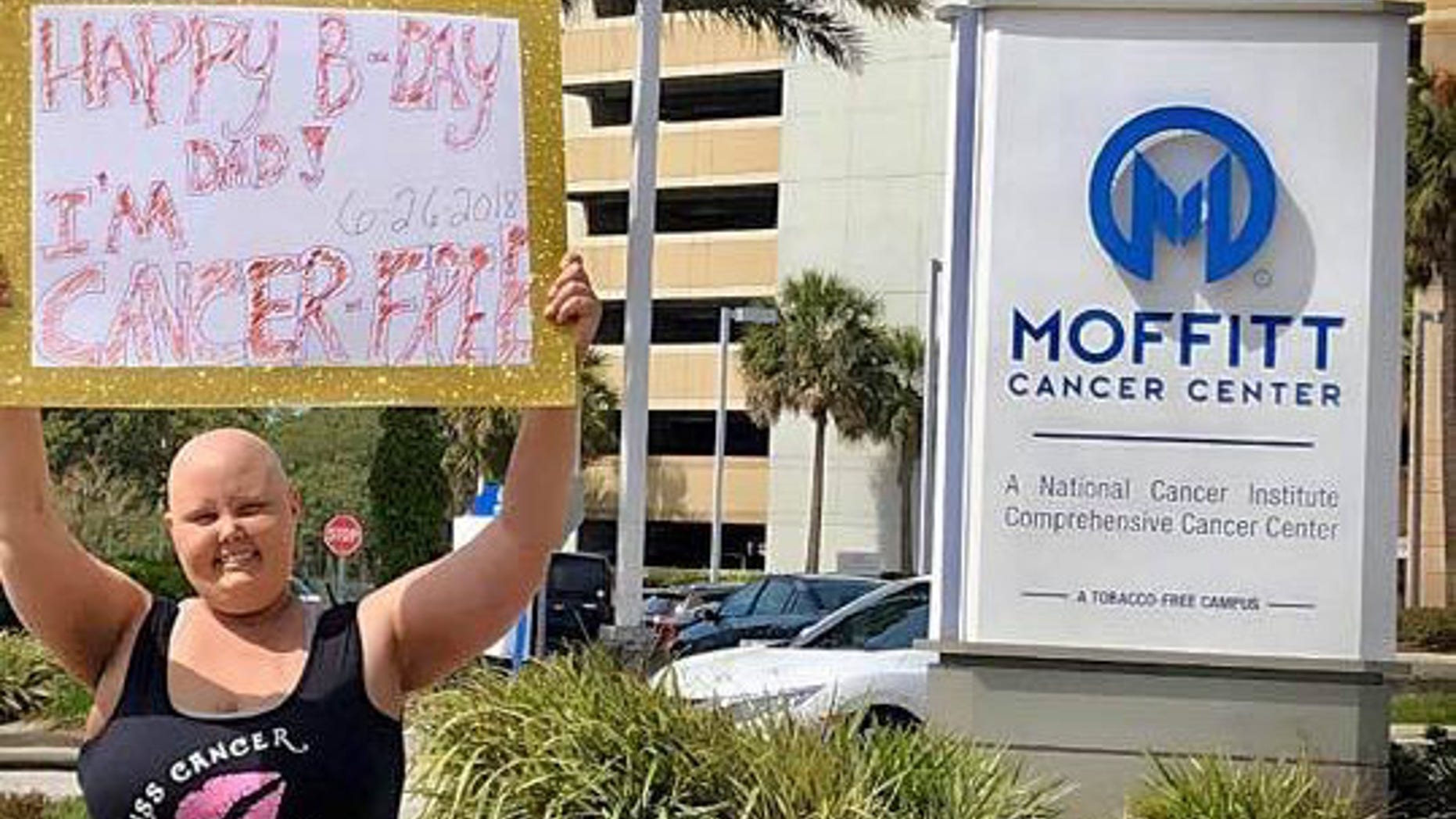 A dad in Madeira Beach got the best birthday gift he could have wished for: news that his daughter is in remission.
Dave Register, father of Cori Register, shared the happy news on the Facebook page of his family business, Key West Shrimp Company.
The post features Cori standing in front of Moffitt Cancer Center, holding a sign that says "Happy B-Day Dad! I'm cancer-free 6-26-2018."
FLIGHT ATTENDANTS HAVE HIGHER CANCER RISK THAN GENERAL POPULATION, STUDY SUGGESTS 
She's even wearing a top that says "Kiss cancer good-bye," with the biggest smile on her face.
Her dad captioned the post, "Best birthday gift ever!!!!"
Dave told FOX 13 News that Cori was diagnosed with Ewing's sarcoma, a rare form of cancer, back in November 2017.
"It's a great day," Dave said.
TEEN WITH AUTISM DELIVERS MOVING GRADUATION SPEECH
There were many congratulatory messages left on the Facebook post, with one user writing, "This is FANTASTIC! Thank you God, continued prayers!"