Dallas health workers monitored for Ebola to stay out of public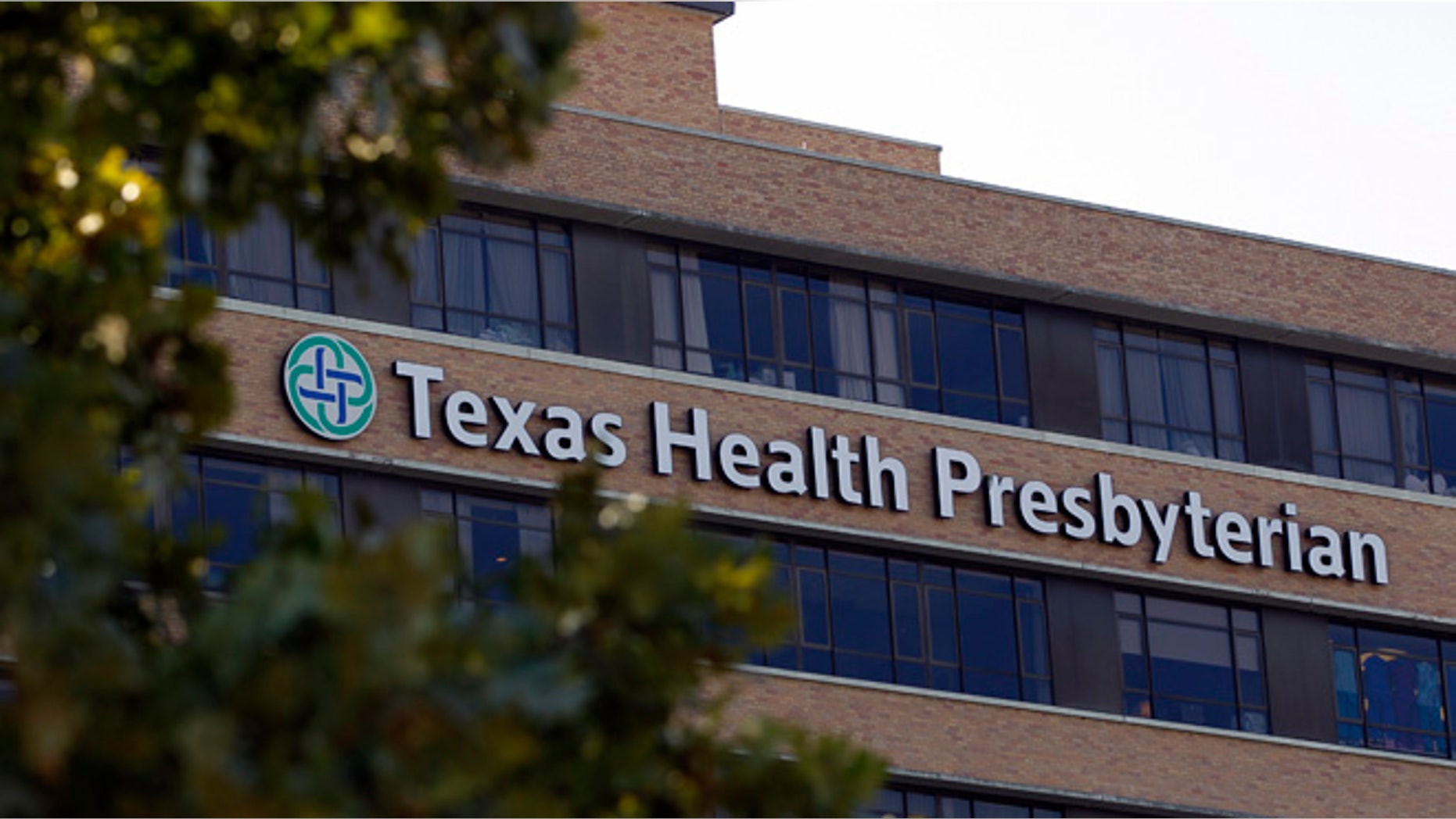 Some 75 healthcare workers being monitored for Ebola after treating an infected patient in Dallas will stay out of public places and avoid public transportation, officials said on Thursday.
The voluntary agreement with the workers from Texas Health Presbyterian Hospital comes after one of their co-workers raised concerns about spreading the disease by taking a round-trip flight from Texas to Ohio before testing positive for Ebola.
"We're not going to let these people go to the Kroger (supermarket)," Dallas County Judge Clay Jenkins, the county's chief executive, told reporters after a hearing on whether the county needed to declare a healthcare emergency, something that would give it more power to enforce orders.
Texas Health Presbyterian Hospital is where the first patient diagnosed with Ebola in the United States, Thomas Eric Duncan, was being treated. The Liberian died last week and since then two nurses who had close and frequent contact during his treatment have also been diagnosed with Ebola.
Jenkins said he had no reason to believe that all 75 workers would not stay away from the public.
The county commissioners declined to make an emergency declaration, saying they were so far satisfied with the level of cooperation between the federal government and the state of Texas.
Public concerned about the spread of Ebola grew when authorities said that Amber Vinson, one of the nurses who is being treated for Ebola, had taken a round-trip flight to Ohio shortly before she was diagnosed.
Jenkins called Amber Vinson, the nurse who has faced criticism for taking the flight to help arrange for her wedding, a "home-town hero" for helping treat Duncan.
"Amber didn't violate an order," he said, noting that she called the Centers for Disease Control and Prevention to ask them about the safety of flying.