Court rules a Chicago woman can use embryos over ex's objections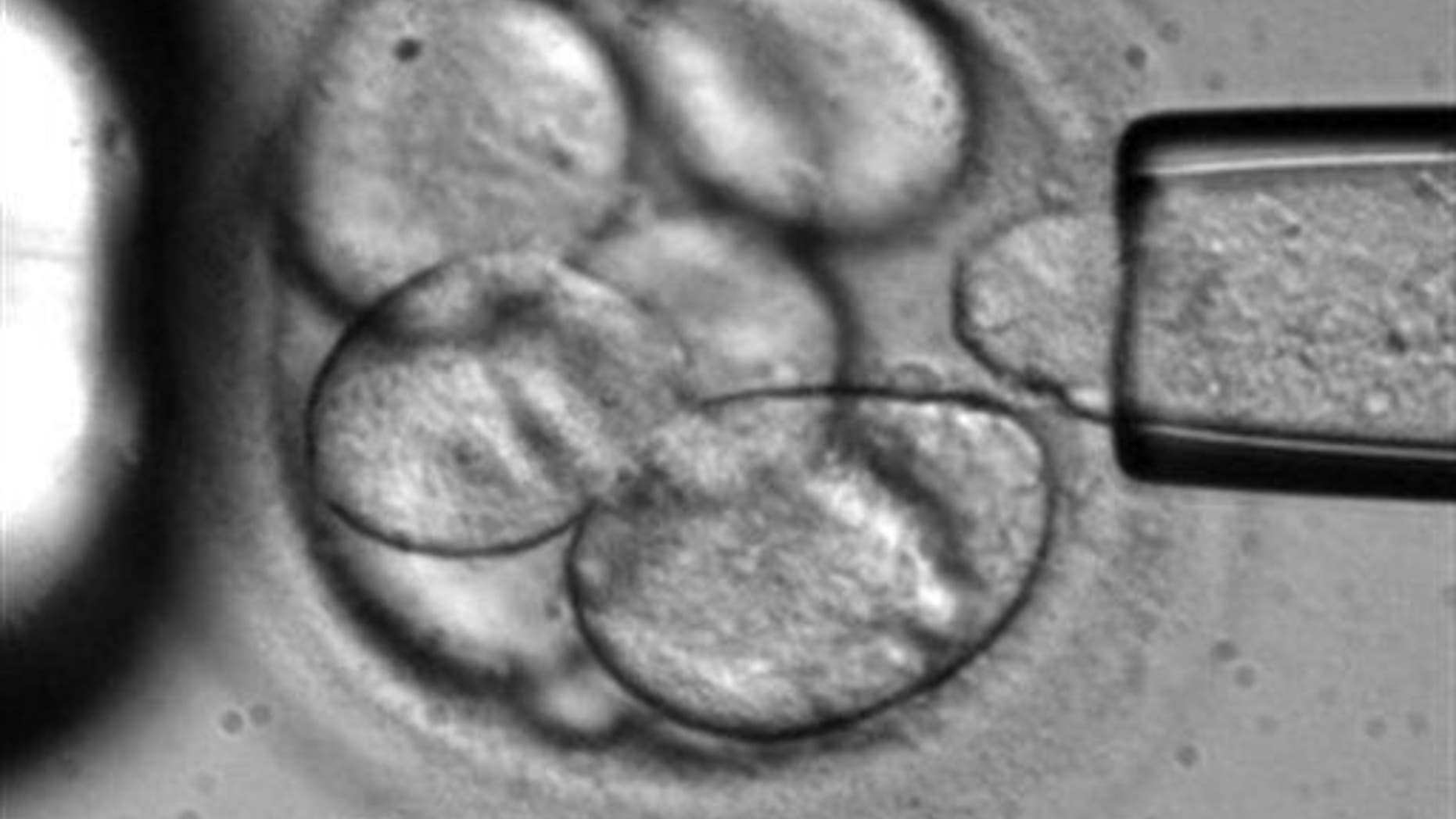 A woman has won the right in court to have a baby using embryos created with her boyfriend, who now happens to be her ex-boyfriend and wants no part of it.
The appeals court in Chicago sided with Karla Dunston, a 43-year-old doctor who is now infertile after chemo treatments, reports the Chicago Tribune. She and then boyfriend Jacob Szafranski, who is 10 years younger, entered into an "oral contract" to create the embryos while they were dating and when Dunston was diagnosed with lymphoma.
They have since broken up, and Dunston's attorneys made the case that this is her only chance to have a biological child. Szafranski plans to appeal to the Illinois Supreme Court.
"Mr. Szafranski agreed to create these embryos for one purpose: so that Dr. Dunston could use them to attempt to have children if she survived cancer," says her attorney. "In today's decision, the appellate court affirmed that he should be held to his promise." She wants no financial support from Szafranski. Still, his legal team argues that it's unfair to impose fatherhood unwillingly on a man, reports the New York Times, and the case could help establish a precedent in the growing number of such disputes around the country. "If anything comes of those embryos, that is my child—that is half of me," says Szafranski, per CBS Chicago. "It feels like an out-of-body experience where somebody is going to determine your destiny, without even asking me." (A similar dispute involves Modern Family actress Sofia Vergara.)
This article originally appeared on Newser: Court: Woman Can Use Embryos Over Ex's Objections
More From Newser