Counting calories for less than 15 minutes a day helps weight loss, study shows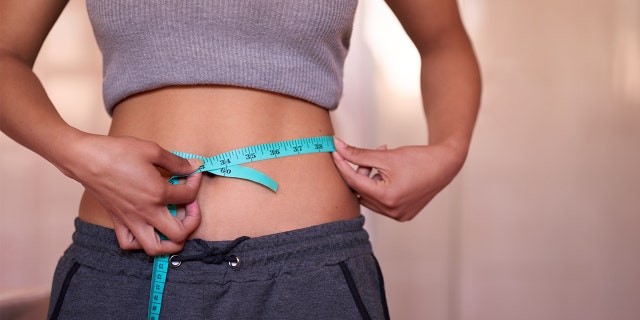 Recording your calorie and fat intake consistently is actually the key to successful weight loss, new research has confirmed.
Despite the perception that self-monitoring is cumbersome and time-consuming, a new six-month study found that the most successful participants were able to work down their logging time to just 14.6 minutes a day.
"People hate it; they think it's onerous and awful, but the question we had was: How much time does dietary self-monitoring really take?" said Jean Harvey, chair of the Nutrition and Food Sciences Department at the University of Vermont and the lead author of the study.
"The answer is, not very much," Harvey says.
AMERICANS NOT GETTING TALLER, JUST HEAVIER, STUDY FINDS
The study, published Monday in the research journal "Obesity," analyzed the dietary recording habits of 142 people in an online behavioral weight control intervention over 24 weeks.
Participants recorded the portion size, preparation methods, calories and fat for all foods and drinks they consumed.
Harvey and her colleagues were able to collect information on how much time participants spent logging their food intake.
In the first month, even the most successful participants — those who ended up losing 10 percent of their body weight — were spending an average of 23.3 minutes recording what they ate, but after six months, they were only spending 14.6 minutes.
TRYING TO LOSE WEIGHT? STEPPING ON A SCALE EACH DAY COULD HELP, STUDY FINDS
However, it wasn't the time spent or the number of details in each report that made a difference, researchers found. Instead, it was the regularity of log-ins that best predicted how well participants did.
Harvey said those who consistently recorded their food and drink intake at least three times a day saw the best results.
"We know people do better when they have the right expectations," Harvey said. "We've been able to tell them that they should exercise 200 minutes per week. But when we asked them to write down all their foods, we could never say how long it would take. Now we can."