Construction worker impaled by two iron rods, one inches from heart, miraculously survives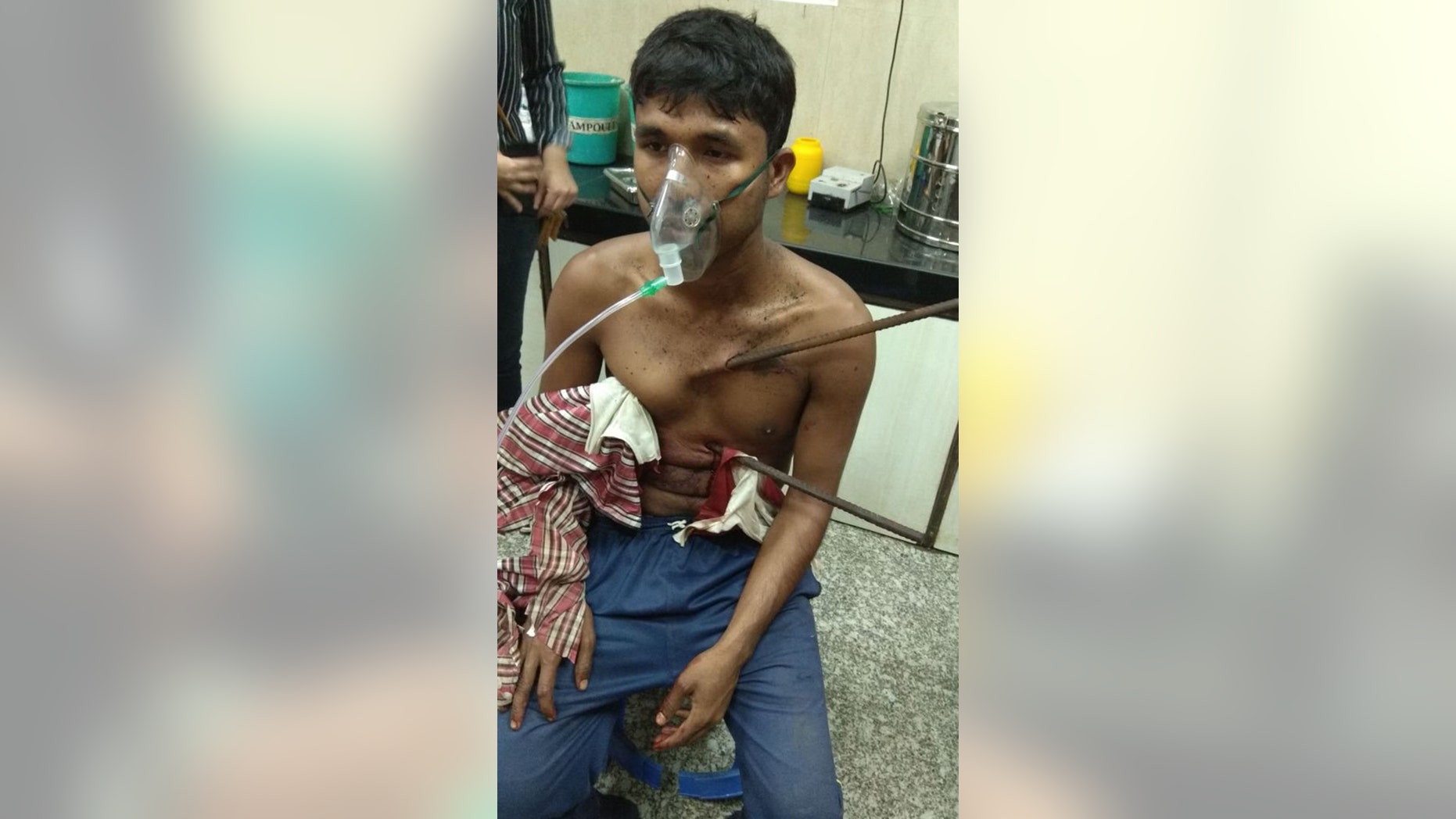 Two iron rods impaled Mumbai construction worker Rajendra Pal when he slipped and fell onto them at a building site, with one of the rods going straight through his liver.
Somehow, Pal survived.
Once on the scene, emergency crews had to saw the two rods off the pillar they were attached to just to get the 21-year old worker to the hospital.
"The patient was conscious when he was brought to the hospital.  Dr Jitendra Sankpal, senior surgeon at GT hospital told India news agency Newslion.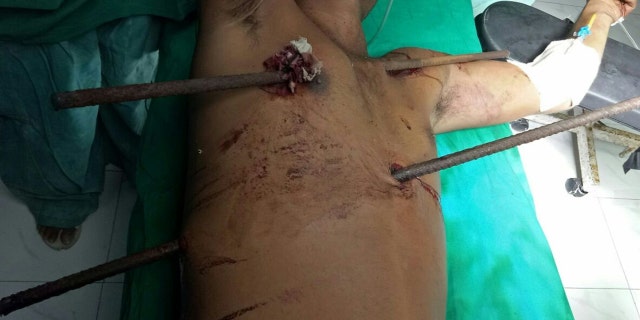 Sankpal said the two iron rods measuring two-and-a-half feet each pierced his abdomen and chest.
"However, the man was lucky as the rods did not puncture his lungs or other vital organs," he said.
The doctor added that "It was a very difficult operation. The first rod that came out though his chest barely missed the patient's heart by one inch.
The surgeon said his patient "is out of danger now" following a three-hour surgery.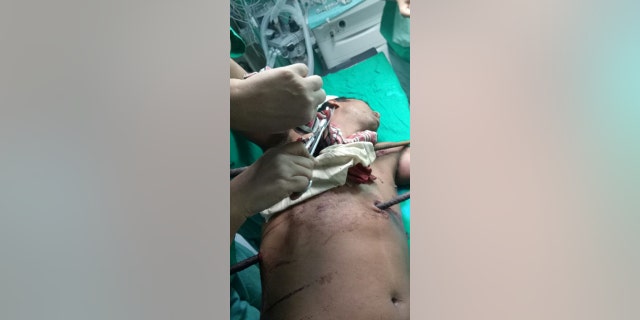 Rajendra had arrived in Mumbai from West Bengal just two days before the accident. His cousin Dhan Parmar told Newslion, "He wanted to take up the job. So, we permitted him to come to Mumbai.
"We are scared this has happen only in two days. Luckily, my relative has survived."