Colorado visitors end up in ERs more for pot use than residents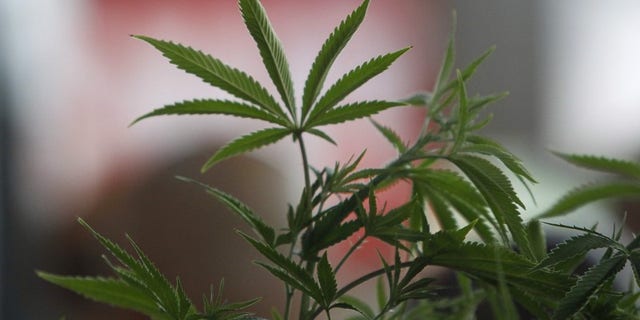 NEWYou can now listen to Fox News articles!
Marijuana is sending visitors to Colorado to hospital emergency rooms at an increasing rate, according to a new study. The same isn't true of Colorado residents, however.
The results suggest that marijuana dispensaries need to do a better job of educating people buying their product, said the study's lead author.
"The thing we'd like to emphasize is that the Colorado Department of Public Health and Environment has done a good job of educating residents about the health effects of marijuana legalization and marijuana use," said Dr. Howard Kim, of the Northwestern University Feinberg School of Medicine in Chicago.
"I think reaching visitors is a much harder task," said Kim, who worked on the study while at the University of Colorado School of Medicine in Aurora.
Alaska, Colorado, Oregon, Washington and the District of Columbia have all legalized the recreational use of small amounts of marijuana, according to the National Conference of State Legislatures.
Colorado legalized medical marijuana in 2000, the researchers note in the New England Journal of Medicine. The state then voted in 2012 to legalize recreational marijuana starting in 2014.
"We noticed an increasing number of patients coming to the ER who seemed to be from out of town and we decided to look at the data to see if that was the case," said Kim.
For the study, they compared data on visits to their ER for causes related to use of various drugs by Colorado residents and people from out of state. Symptoms involved in the visits included cardiac, respiratory and gastric problems as well as "altered mental status."
They found that ER visits related to marijuana by people from out of state nearly doubled, from 85 per 100,000 visits in 2013 to 168 per 100,000 visits in 2014, which is the first year recreational marijuana was sold legally.
Meanwhile, ER visits for marijuana use remained stable for Colorado residents between 2013 and 2014 at about 110 per 100,000 visits.
Rates of marijuana-related ER visits were also consistent for the two groups between 2012 and 2013, which was before legalized recreational marijuana.
To confirm their findings on a larger scale, the researchers then looked at the same data from more than 100 hospitals across Colorado and got similar results.
For example, ER visits related to marijuana use by people from out of state increased about 46 percent between 2013 and 2014. That compared to about a 17 percent increase among Colorado residents.
ER visits related to use of other drugs did not change as dramatically over the same time period. Statewide, for example, ER visits for opioids rose by about 10 per 10,000 among both visitors and residents.
Kim said a number of reasons could explain the larger increase in cannabis-related ER visits among people from outside Colorado. For example, people on vacations tend to use more marijuana. Also, visitors may be trying marijuana edibles, which have delayed effects, for the first time.
The researchers also caution that doctors might have become more aware of marijuana use after legalization.
"I would say visitors to states with legal marijuana should be aware of side effects of legal marijuana use," said Kim. "If they decide to use, they should do it safely and in moderation."
In states considering marijuana legalization, he said, policymakers should think of campaigns to educate the public and anticipate this as an issue.