Colorado students shave heads to support 9-year-old classmate battling cancer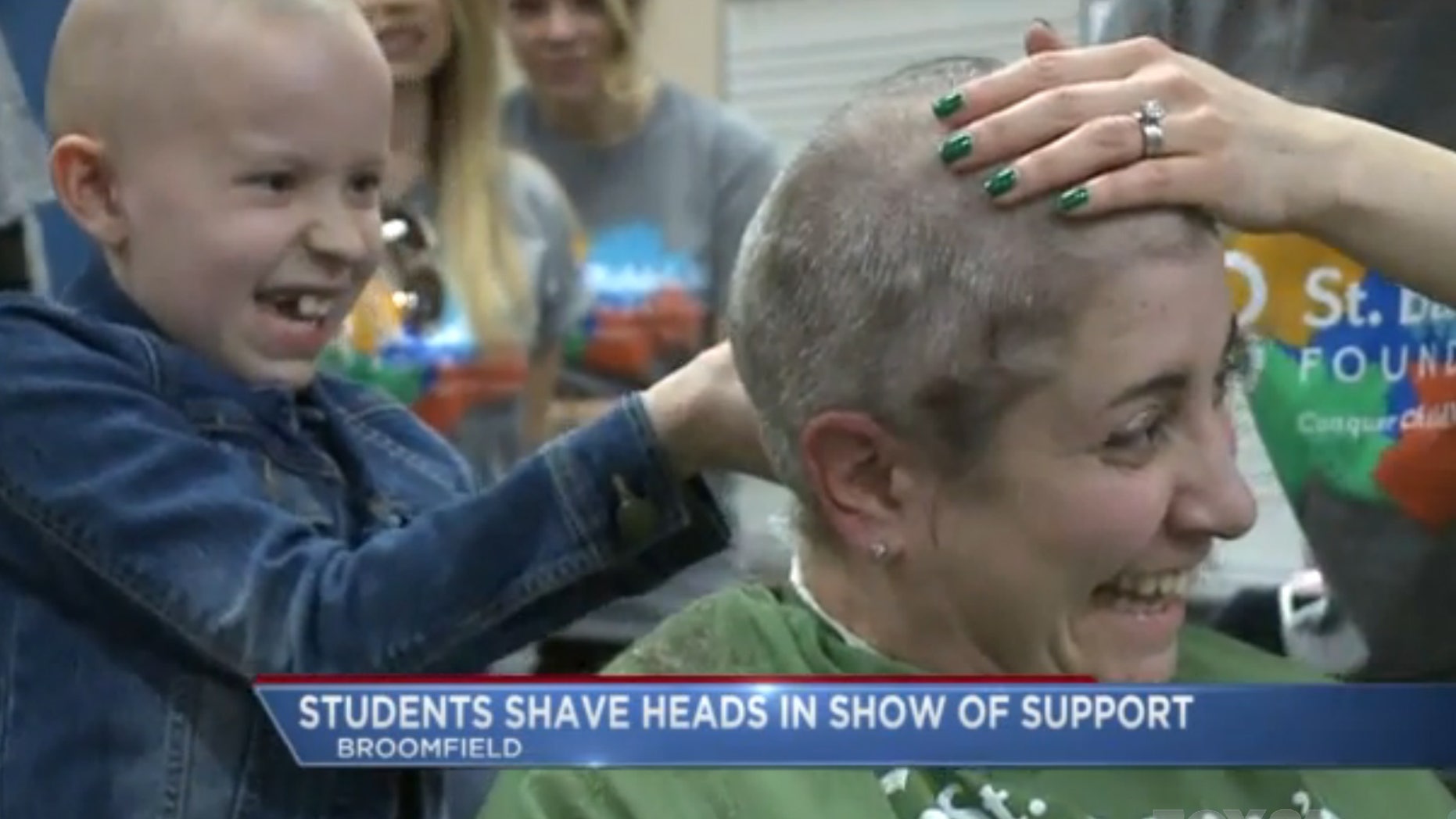 Third-grader Marlee Park lost her hair after completing more than 40 weeks of chemotherapy, but she won't be the only student with a smooth scalp— her classmates shaved their heads in solidarity.
Over 65 students and educators at Meridian Elementary School in Broomfield, Colo., participated on March 16, raising more than $25,000 for the St. Baldrick's Foundation, a Monrovia, Calif.-based nonprofit that helps fund childhood cancer research, Fox31 Denver reported.
"I didn't want her to be left out. I did it just for her," student Noah Carrington, 9, told Fox31.
Park's best friend, Cameron McLaughlin, came up with the idea.
"When Cameron told Marlee she was thinking about shaving her head, Marlee got a huge smile on her face and said, 'We can be baldy besties together!'" Cheray McLaughlin, Cameron's mom, told TODAY.com.
Park was diagnosed about a year ago with alveolar rhabdomyosarcoma, a rare soft tissue cancer where cancer cells form in muscle tissue. In March, she learned the is in remission.
When McLaughlin had her head shaved, her best friend was there to support her.
"It's OK to cry," Marlee said, TODAY.com reported.