Cancer survivor receives world's first 3-D printed face prosthesis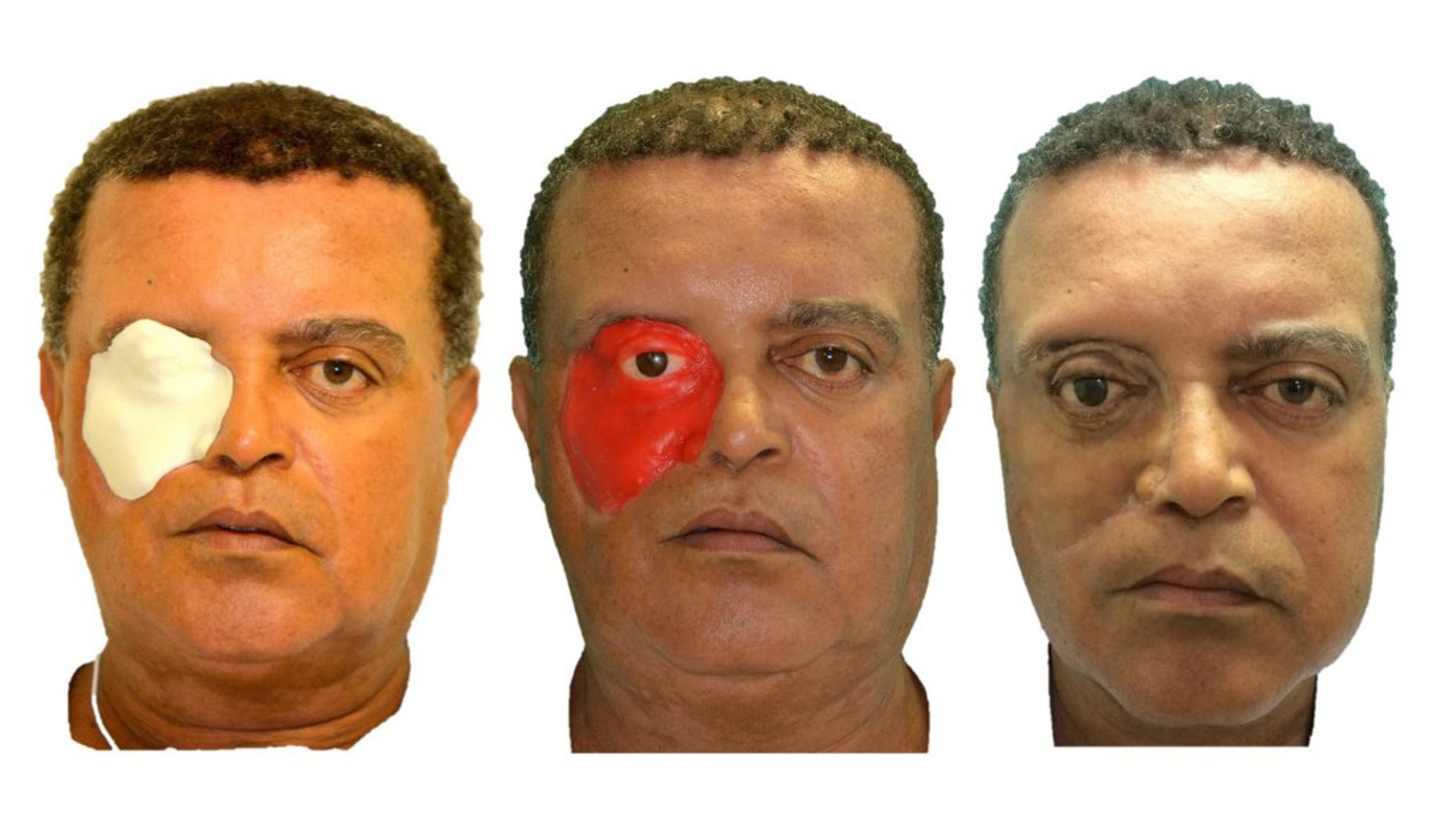 A 54-year-old man whose face was ravaged by a tumor has been given the first-ever face prosthesis created with 3D printing technology.
Carlito Conceiao, of Sao Paulo, Brazil, was diagnosed with upper maxillary carcinoma in 2008, an aggressive mouth cancer that damaged his throat and destroyed facial tissue. Doctors operated before it spread to his brain but the life-saving surgery left a giant hole in his face.
In order to get rid of the tumor, doctors had to remove Conceiao's right eye socket and part of his nose.
"I lost all my confidence and fell into a deep depression," the married father-of-two told Caters News.
Following his surgery, Conceiao was fitted with a different prosthesis, but said it was poor quality and kept falling off.
"I felt totally disfigured and looked terrible," he said.