Bronx teen dies after collapsing at football practice, officials say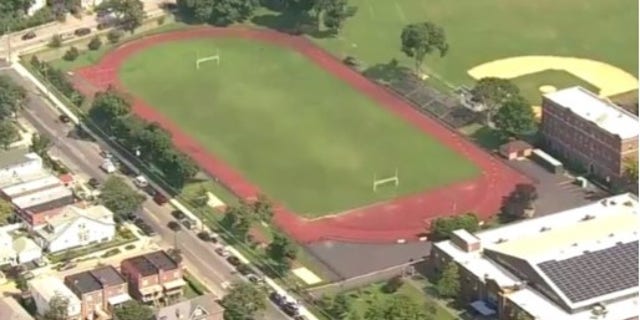 A 14-year-old high school football player died after collapsing during football practice at a Bronx school Tuesday morning, officials told Fox 5 NY.
The teenager, identified as Dominic Bess, was running sprints during practice when he fainted on the field, police said, according to WABC.
Emergency crews responded to Mount Saint Michael Academy at about 9:30 a.m., where they found Bess unconscious. Coaches tried to revive him using CPR, but they weren't successful.
Medics rushed Bess to a nearby hospital where he died, police said.
The death occurred as the heat index rose to near 100 degrees across much of New York City. A heat advisory was issued for the city but didn't go into effect until noon. The cause of death is not yet known; it's unclear if weather played a role.
This was the second teenage football practice-related death in New York in a matter of weeks. A 16-year-old football player from Long Island died in early August after suffering an injury during a conditioning drill.