Book clubs play a big role for women in dating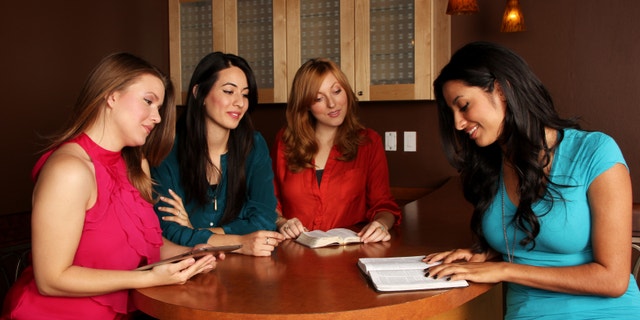 A sociologist's research into women and book clubs will no doubt be interesting for the women themselves, but it might be more interesting for those who hope to date them.
In short, those potential suitors better get reading because, romantically speaking, it matters a lot. "American women utilized their status as readers and book club members to increase their popularity in the dating field and explained that they would never date or marry a non-reader," University of Kansas researcher Christy Craig writes at Eureka Alert.
One interesting facet of the research: This seemed to apply only to the American women studied, and not the ones in Ireland. In fact, the Irish women typically had romantic partners who didn't read much.
That wouldn't seem to fly with the Americans, who, for example, generally make a point to include their book club membership in their dating profiles, notes Discovery News.
"They are readers in search of other readers," the site sums up. Craig isn't suggesting that women join book clubs for frivolous reasons. In fact, she says they use them to develop a better sense of self through the books they read and the characters they discuss.
It's just that they're looking for a partner who appreciates that, and thus "they felt that being seen as a reader could benefit them romantically." (Of course, for some, staying single is the true path to happiness.)
This article originally appeared on Newser: Book Clubs Play Big Role for Women in Dating
More From Newser