Best Ways to Enjoy Cranberries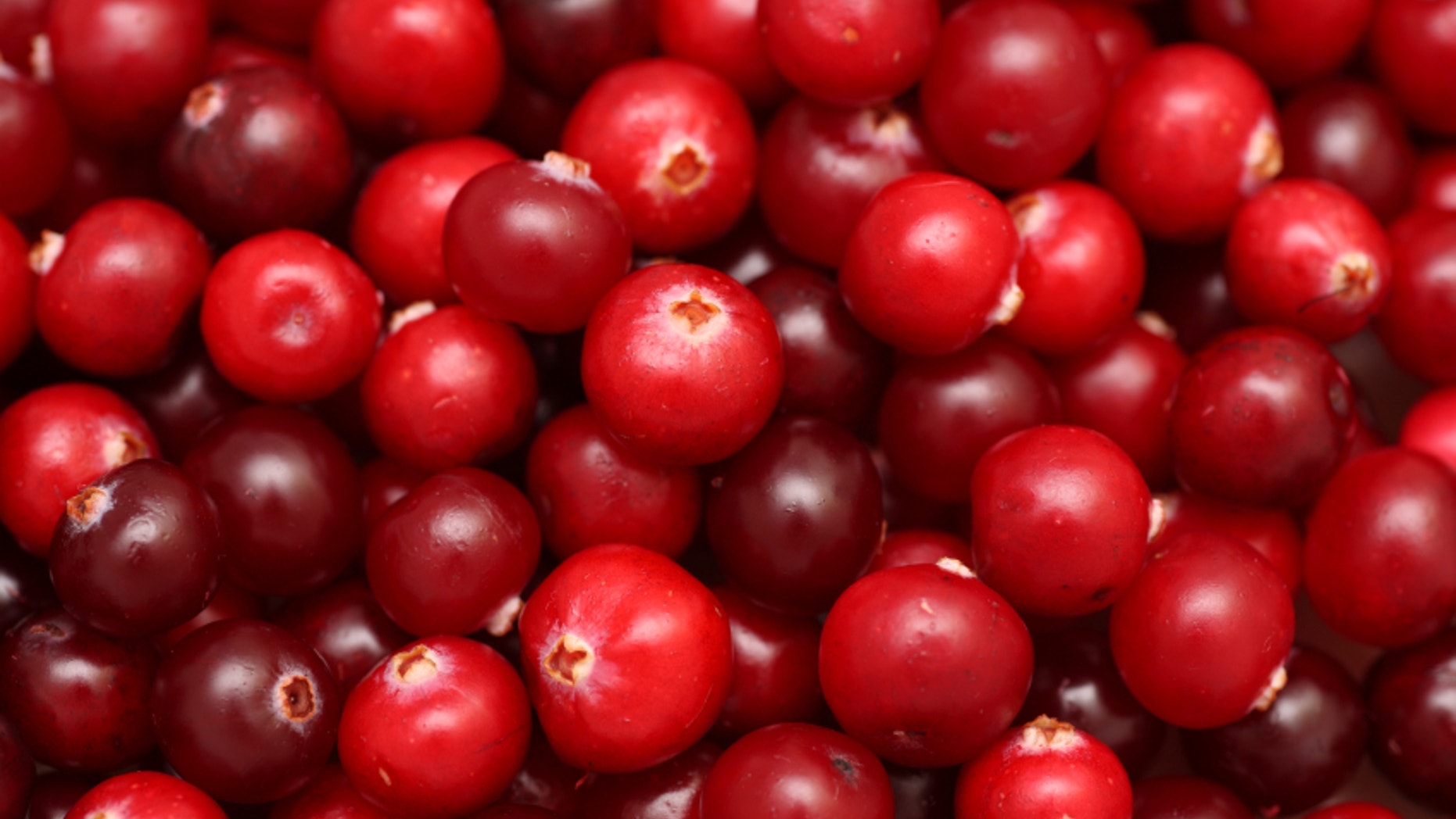 Against all of my food intuitions, I can't help but be completely in love with jellied cranberry sauce. All of my senses tell me it's something I should stay away from; its firm gel-like consistency, the fact that comes from a can, the fact that it's shaped like a can and that it often has lots of sugar. However, their balance between sweet and tart is an incredibly satisfying flavor I can't get enough of!
On their own, cranberries are extremely tart and difficult to eat – it's certainly not a berry you want to just pop in your mouth. Typically, sugars or sweeteners are used to tone down the flavor and produce a fabulous sweet-tart combination. When reaching for the cranberry products, aim for the juices closer to 100 percent or sauces with less added sugar. If you prefer a sweetened cranberry product such as Craisins, cranberry sauce, or cranberry juice cocktail, pay close attention to the serving size in order to limit those calories from added sugar, especially during the holidays.
So here's the big question: Are cranberries good for you? The answer, thankfully, is YES. They have many health benefits (just remember to stick to the serving sizes). Cranberries are great sources of vitamin C and antioxidants; they also have properties that may be protective of cholesterol levels, heart disease, kidney stones, gum disease, bone health, blood clots, cancers, and stomach ulcers. An important benefit of cranberries is their role against bacteria that cause bladder infections and urinary tract infections (UTIs). As always, cranberries should be eaten in moderation with extra consideration for the added sugars they're often paired with. Since they have health benefits, are delicious, and are a traditional part of the fall and winter seasons, include them in your diet and enjoy the merry berry benefits.
The best ways to enjoy cranberries:
1. 100 percent cranberry juice or as close to 100 percent as you can find (Trader Joe's has a 100 percent juice)
2. Craisins can be added to your salads, yogurt, cereal, trail mix, or any
entrée. Always pay attention to the serving size!
3. Make your own cranberry sauce and control the amount of sugar by using less or
using an alternative sweetener of your choice.
4. When using cranberries for sauces on meats and fish, use less sugar!
5. Bake fresh or frozen cranberries into your homemade baked goods; that way you
can control the sugar, butter, and fiber going into you favorite holiday baked goods, too.
6. If you decide to give in to your love for the jellied cranberry sauce, like I do,
remember to check the serving size and stick to it.
Tanya Zuckerbrot MS, RD, is a nationally known registered dietitian based in New York and the creator of a proprietary high-fiber nutrition program for weight loss, wellness and for treating various medical conditions. Tanya authored the bestselling weight loss book The F-Factor Diet, and she is the first dietitian with a national line of high-fiber foods, which are sold under the F-Factor name. Become a fan of Tanya on Facebook, follow her on Twitter and LinkedIn, and visit her website Ffactor.com.