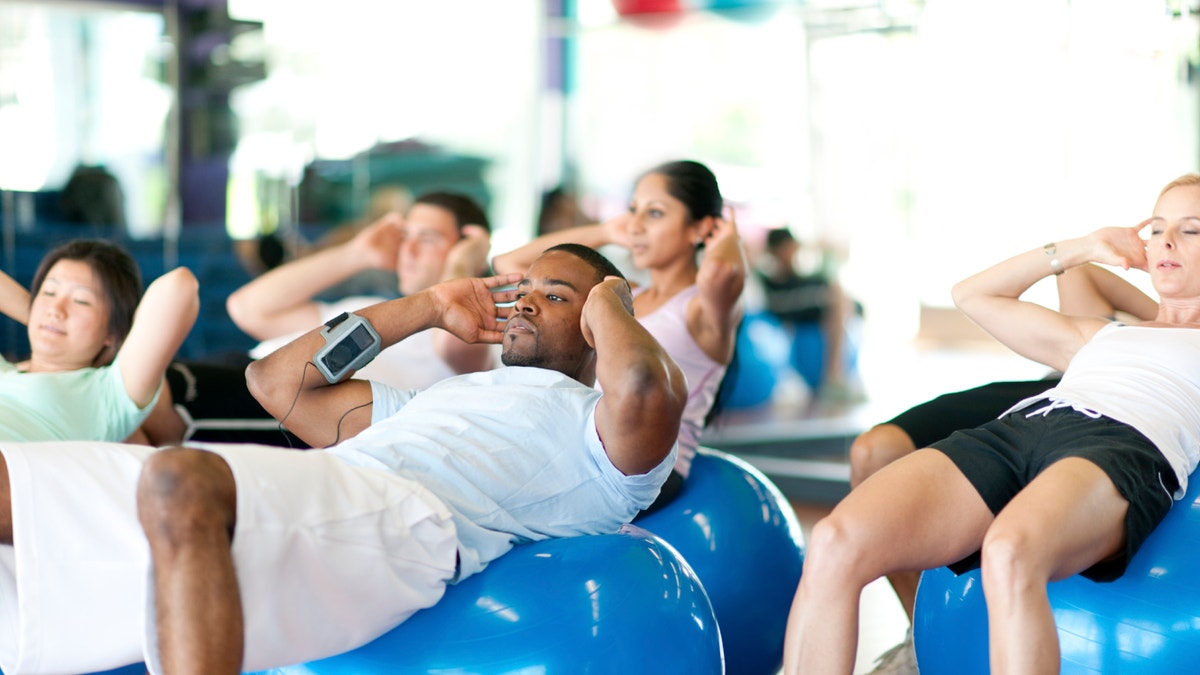 In the basement exercise room of Swerve Fitness' new Midtown outpost, financial-services up-and-comers James Green, 26, and Brent Craft, 30, both Manhattan residents, pump their legs on stationary bikes — while squeezing in a bit of business.
"This is an efficient way to network, socialize and get your exercise," says Green. "There's a sense of friendly competition here that provides a good way of meshing with people."
These days, if you want to find Wall Street's savvy deal-makers mingling and bro-ing it up, skip the steakhouses and booze dens: They're more likely to sweat it out on treadmills and rowing machines than to guzzle Moët.
"Five years ago, I would have taken colleagues out for big lunches or dinners," says Maximilian Roos, 30, CIO of the hedge fund Sixty Capital, and a Midtown resident, who favors Pilates-style studio SLT. "Now it's more likely to be a workout class."
Millennials' obsession with health is helping drive the trend. According to a 2014 study by Allidura Consumer, GSW and Harris Poll, 95 percent of millennials say "health is paramount," and 49 percent participate in "intense exercise regimens." But the phenomenon doesn't stop with 20-somethings.
When it comes to schmoozing with clients, Erik Castro, a sales trader at a European bank in Midtown, began migrating seven years ago from meat meccas like Sparks to twice-weekly sessions at fat-shedding palaces such as Barry's Bootcamp,SoulCycle and EVF.
"When I started pitching clients on working out with me, the universal thing that came [back] was, 'Sure, I've got to do something for my health anyway,'" recalls Castro, a 40-year-old Upper East Sider. "I get face-time with them and we both stay in shape. How many steak dinners can we do?"