Autistic man receives surprise gift from Michael Jordan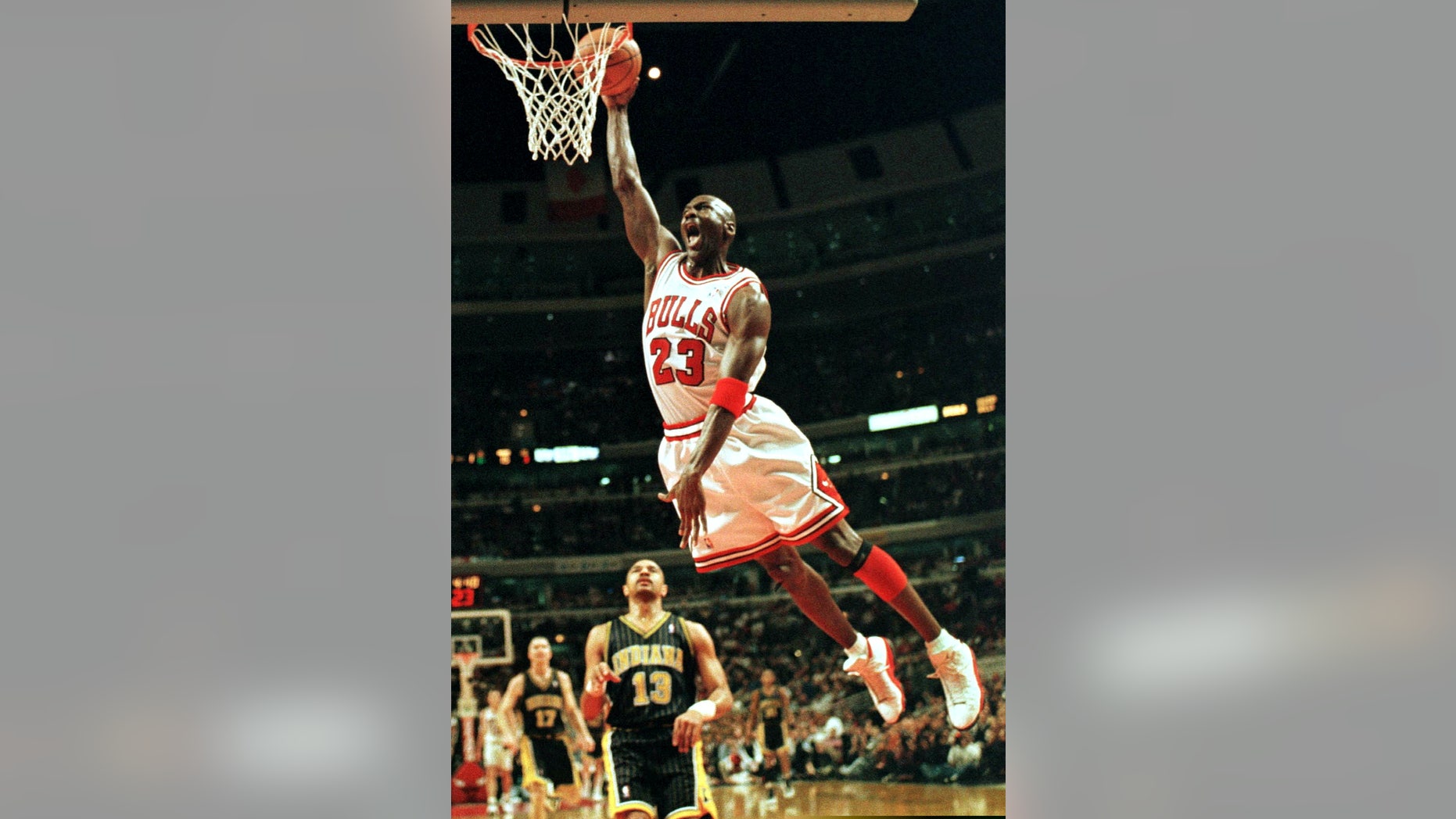 An autistic Idaho man who gained popularity after a video of him playing basketball in a full Michael Jordan uniform went viral got the surprise of his life from his favorite player— number 23 himself sent him two boxes of gear.
In early July, a video of Jeffery Harrison, 33, wearing Jordan's Chicago Bulls uniform— complete with red arm band on his left arm and black brace on his left leg— playing pickup basketball spread on social media. Harrison, of Couer D'Alene, Idaho was dubbed "CDA MJ." Harrison even had a full Jordan warm-up uniform and social media users said he had three different uniforms, all identical to the basketball legend's, KREM reported.
KREM shared Harrison's information to Jordan's business manager, who shared the story with the retired player. On August 12, Jordan sent Harrison two boxes of gear, including shoes, t-shirts and shorts. In the box, he included a letter that said, in part, "Continue to believe in yourself, play hard and always remember to enjoy the game."
Jordan also called Harrison on Friday, KREM reported.
"It kind of brought me to tears after I got off the phone so I figured this is really going to be nice," Harrison told the news channel. "The fact that Michael Jordan took the time to call and put all this together. I love it, even the cologne, even the sweats, I love it."
Harrison's love for Jordan started when he was 4 years old and he's been wearing Jordan's uniform to play since 2010. Because of his developmental disabilities, Harrison is unable to work and dedicates much of his time to basketball and watching old Jordan videos, KREM reported.