Austrian magazine prints latest issue with HIV-positive blood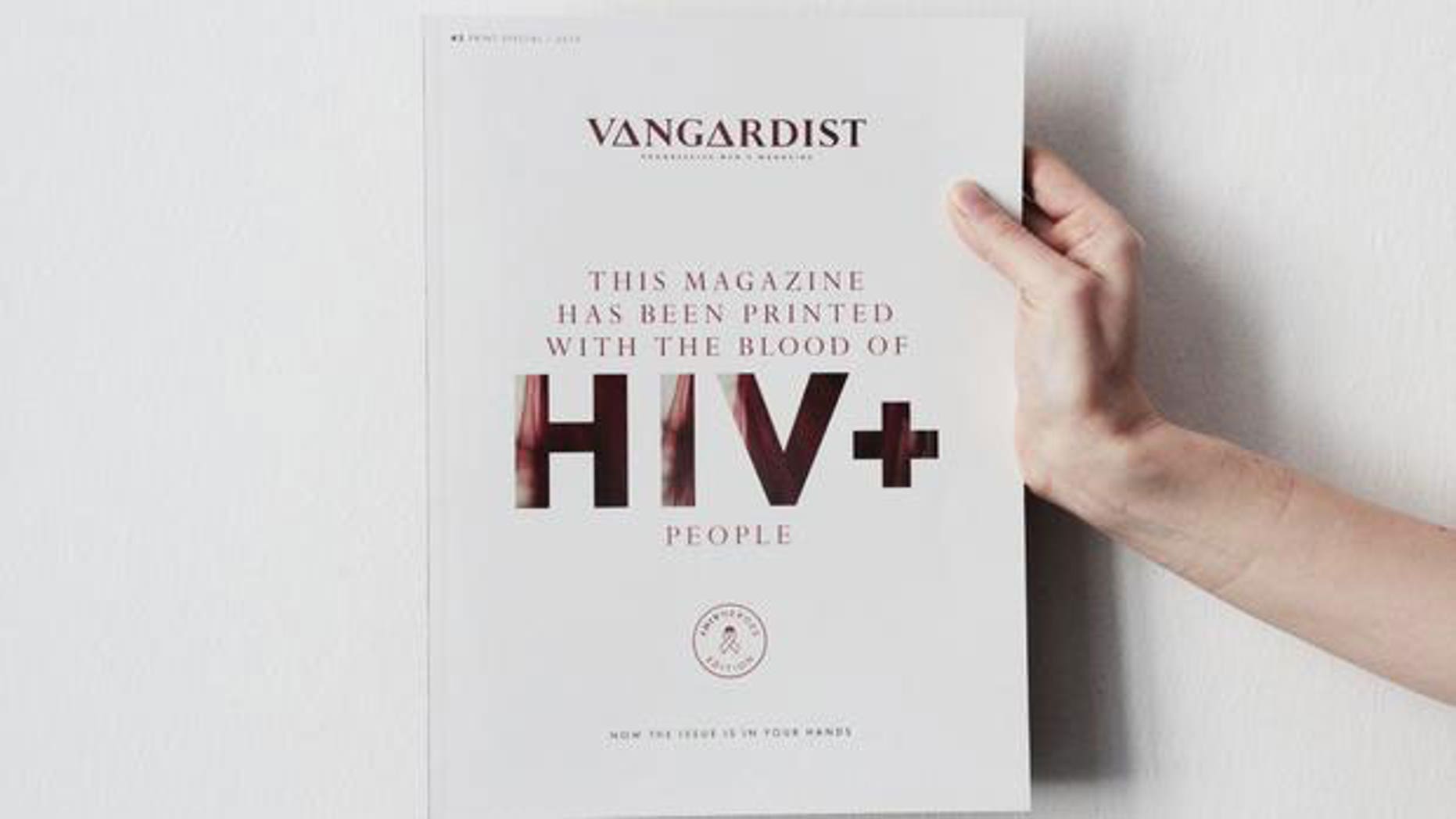 An Austrian lifestyle magazine has printed its latest issue using HIV-positive blood in an effort to reduce stigma of the virus, news.com.au reported.
Vangardist collected blood from three people diagnosed with the virus, and then infused ink with the blood for 3,000 copies of the magazine's special May issue. The magazine's staff said the issues pose no infection risk, as researchers at Harvard University and Innsbruck University in Austria set production guidelines that resulted in "the most stringent controls."
According to the Centers for Disease Control and Prevention (CDC), HIV does not survive long outside the human body and it cannot reproduce.
Julian Wiehl, CEO of Vangardist, said he felt his publication, which its website describes as a progressive men's magazine, had a responsibility to address stigma surrounding the condition. He noted that stigma is responsible for 50 percent of HIV cases being detected too late.
Saatchi & Saatchi Switzerland executive creative director Jason Romeyko, who helped create the issue, echoed Wiehl.
"With this unique project, we want to create a response in a heartbeat by transforming the media into the very root of the stigma itself— by printing every word, line, picture and page of the magazine with blood from HIV-positive people," Romeyko told news.com.au.
The magazine has a monthly readership of 100,000 and is headquartered in Vienna. It is published in German and English.
While HIV remains the sixth leading cause of death in the world— killing 1.5 people every year— due to increased awareness, 80 percent more confirmed cases of HIV were recorded in 2013 compared to 10 years previously, the magazine publishers said.
"By holding the issue, readers are immediately breaking the taboo," Romeyko said.