Arizona man survives after impaling himself through the head on pool fence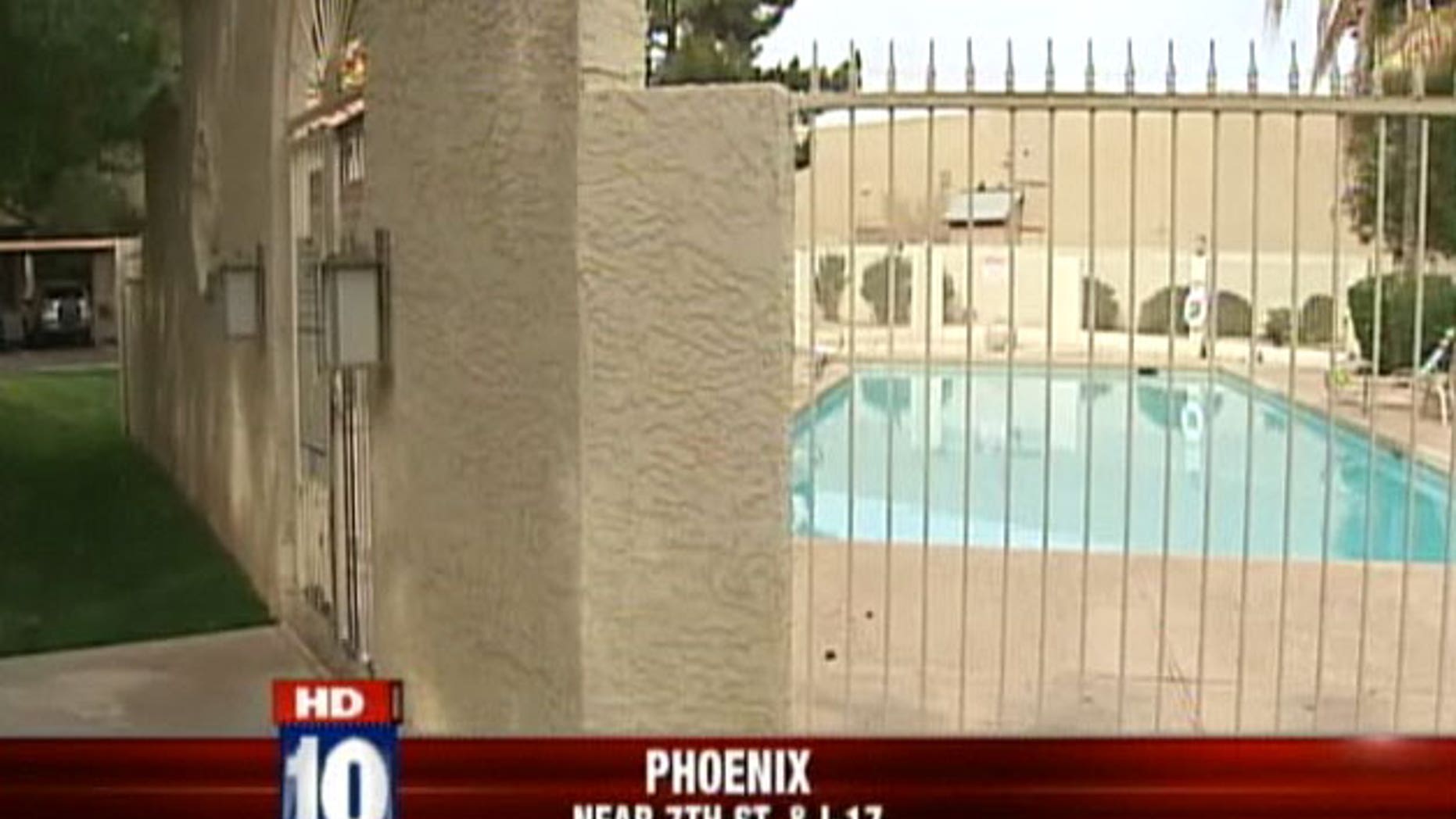 A man in his early 20s was impaled through the head Sunday as he climbed over a pool fence in Mesa, Ariz.
The man, who was not named, fell while climbing over the fence at approximately 3:00 pm local time at an apartment complex in the center of the city, 15 miles east of Phoenix, myFOXphoenix.com reported. He was impaled through the lower jaw.
Witness Katherine Metz told KNXV-TV, "I heard a moan and a scream and I walked outside and saw him there with the [top of the fence] completely in his neck and jaw area.
"His feet were on the ground, but the entire tip and three of the four side barbs were in his neck and jaw. He was spitting up blood and at times it was like his knees were giving out, so I just held his head as much as I could."
Fire crews took 20 minutes to free him, before he was transported to Scottsdale Osborn Hospital for treatment.
The man avoided injuring any vital organs and is expected to recover, authorities said.