More youth baseball players undergoing surgery for worn-out elbows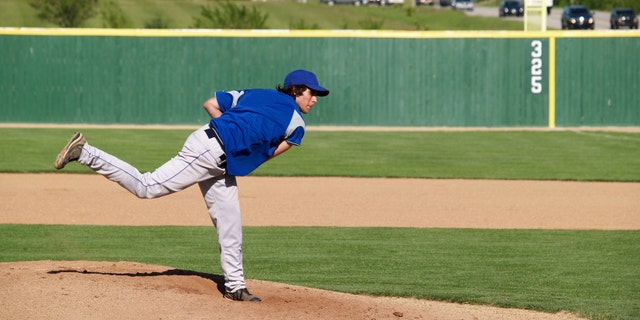 NEWYou can now listen to Fox News articles!
On the Pearland Little League team in Texas just about every 12- and 13-year-old takes his turn on the pitcher's mound.
This is one strategy coach Andrew Solomon, whose team placed second in the country in the 2015 Little League World Series, has taken to avoid the increasingly common elbow and shoulder injuries that plague youth baseball players. Mr. Solomon's rigidity with adhering to established Little League rules such as pitch counts and days of rest, along with plenty of stretching, strength training and making sure each pitcher has proper form have made his team injury-free in the six or so years he has been coaching them.
"A lot of teams rely way too heavily on two or three kids to pitch and those kids are getting overpitched from a pretty young age," he says.
Surgeons are seeing big increases in young players with damaged ulnar collateral ligaments (UCL) in the elbow, says Brandon Erickson, an orthopedic surgeon resident at Rush University Medical Center in Chicago who has studied the issue. A UCL tear is an overuse injury of the elbow. The surgery to fix it is commonly referred to as Tommy John surgery after the first baseball player, major league pitcher Tommy John, to undergo reconstruction surgery for the injury. The surgery involves remaking the UCL with a tendon from another part of the body or a donor.
Older teens, age 15 to 19, accounted for significantly more Tommy John surgeries than any other age group in a study in the American Journal of Sports Medicine last year. Dr. Erickson and colleagues analyzed a database of 790 patients who underwent the surgery between 2007 and 2011. They also found that rates of surgeries among 15- to 19-year-old patients were increasing more than 9% a year.