America's best hospitals: 2012 rankings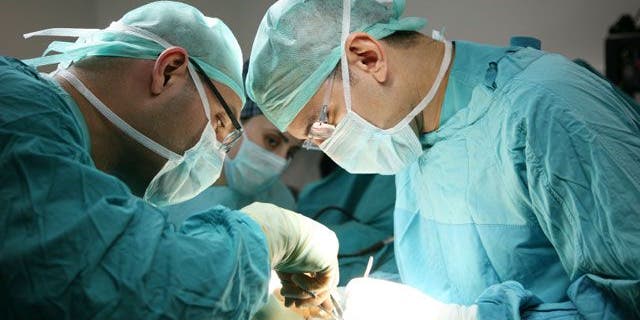 NEWYou can now listen to Fox News articles!
The organization HealthGrades released its lists of the best hospitals in the United States for 2012 on Tuesday.
The organization used 12 years of Medicare data and 150 million patients' hospitalization records, looking at the 26 most common diagnoses and procedures in the Medicare population, to make their decisions.
When broken down by state, Florida has more than any other state of the 50 best hospitals, with nine. Illinois has six, and Michigan and Ohio both have five.
The organization considered nearly 1,500 hospitals, ranging in size from 100 beds to more than 500.
In order to earn a place on the list of "America's 50 Best Hospitals," a facility had to have mortality and complication rates low enough to place them in the top 5 percent of hospitals for the last eight to 10 years of the rankings.
To be listed among the next 50 hospitals on the list of "America's Best 100 Hospitals," facilities had to rank in the top 5 percent for the last four years of the rankings.
The hospitals on the list are found in 88 cities in 25 states. Of the 1,075 nonprofit hospitals considered, 87 made the list, of the 227 for-profit hospitals considered, seven made the list, and of the 176 government-owned hospitals, six made the list, according to the report. [See the full list.]
The average mortality rate of the 100 best hospitals is 29.6 percent lower than the average of all other hospitals considered in the rankings.
If, between 2008 and 2010, all U.S. hospitals had performed at the level of the 100 best, then nearly 180,000 deaths could have been prevented, according to the report.
The hospitals in Florida that made the list are Flagler Hospital in Saint Augustine, Kendall Regional Medical Center in Miami, Munroe Regional Medical Center in Ocala, Bay Medical Center in Panama City, Sarasota Memorial Hospital in Sarasota, Boca Raton Regional Hospital in Boca Raton, Delray Medical Center in Delray Beach, Jupiter Medical Center in Jupiter, Martin Memorial Medical Center (including Martin Memorial Hospital South) in Stuart.
Pass it on: Florida leads all states with 10 hospitals on the list.