ADHD drugs no help with homework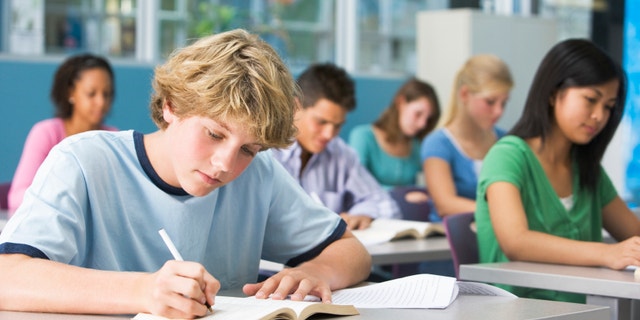 Giving stimulants to kids with attention deficit hyperactivity disorder (ADHD) may not help them complete homework or get better grades, a small study suggests.
Researchers tested the effectiveness of medication against behavioral interventions in 75 children that attended a summer school program with classes each weekday from 8 a.m. to 5 p.m. for eight weeks.
They randomly assigned children to receive either behavioral treatment that included daily report cards for kids and coaching parents to help with homework or a long-acting stimulant.
"Long-acting stimulant medications haven't been shown to help with homework performance despite companies advertising their utility for homework time," said lead study author Brittany Merrill, a researcher at the Center for Children and Families at Florida International University in Miami.
"Behavioral interventions are more effective than long-acting stimulant medications in improving homework performance among children with ADHD, and stimulant medication did not add to the effectiveness of the behavioral intervention," Merrill added by email.
Researchers tested these two approaches in children who were around 8 years old on average, but ranged from 5 to 12. All of the kids had an ADHD diagnosis with symptoms observed by parents or teachers.
Children were excluded from the study if they had a diagnosis of autism, mental health disorders or medical issues that made them unable to tolerate treatment with stimulants.
In the group assigned to receive medication, doctors worked with kids over two weeks to assess the correct dose of drugs to give them. After that kids received either a stimulant or a placebo for three weeks, then switched, so researchers could see how drugs impacted each child's homework performance.
For the group assigned to behavioral therapy, clinicians led a series of six 2-hour group sessions over the first two weeks, followed by an individual half hour session during each of the next two weeks.
Medication had no significant effects on homework completion or accuracy, compared with a placebo, researchers report in the Journal of Consulting and Clinical Psychology.
But with behavioral treatment, children got 10 percent to 13 percent more homework problems finished and completed 8 percent more problems accurately than they did without the treatment.
This translates into the difference between getting an average passing grade of C with behavioral help, compared with an average failing grade of F without intervention, the authors conclude.
One limitation of the study is the potential for differences in the children's home or school environments to influence how much taking medication might improve their homework performance, researchers point out. It's also possible that children might see improvements associated with stimulants if they took a higher dose or used the medication for a longer period of time, the authors also concede.
Even though researchers tailored the amount of homework and the difficulty to each child's grade level and academic abilities, it's still possible that the study results might not be easy to replicate for every child with ADHD, the authors note as well.
It's also possible that even with long-acting drugs, the effects might wear off for kids who took medication first thing in the morning then didn't do homework until that night, said Dr. Tumaini Rucker Coker, a pediatrics researcher at Seattle Children's Hospital and the University of Washington who wasn't involved in the study.
"Since the homework performance was measured so many hours after the medication was given, it is not surprising that there was no medication effect," Coker said by email.
"It doesn't suggest that the child does not need the medication - it may suggest, however, that by evening hours when the effect of the medication has dissipated, behavioral interventions will be even more important to help the child get through evening homework time," Coker added.