9 healthy fast (not fat) food options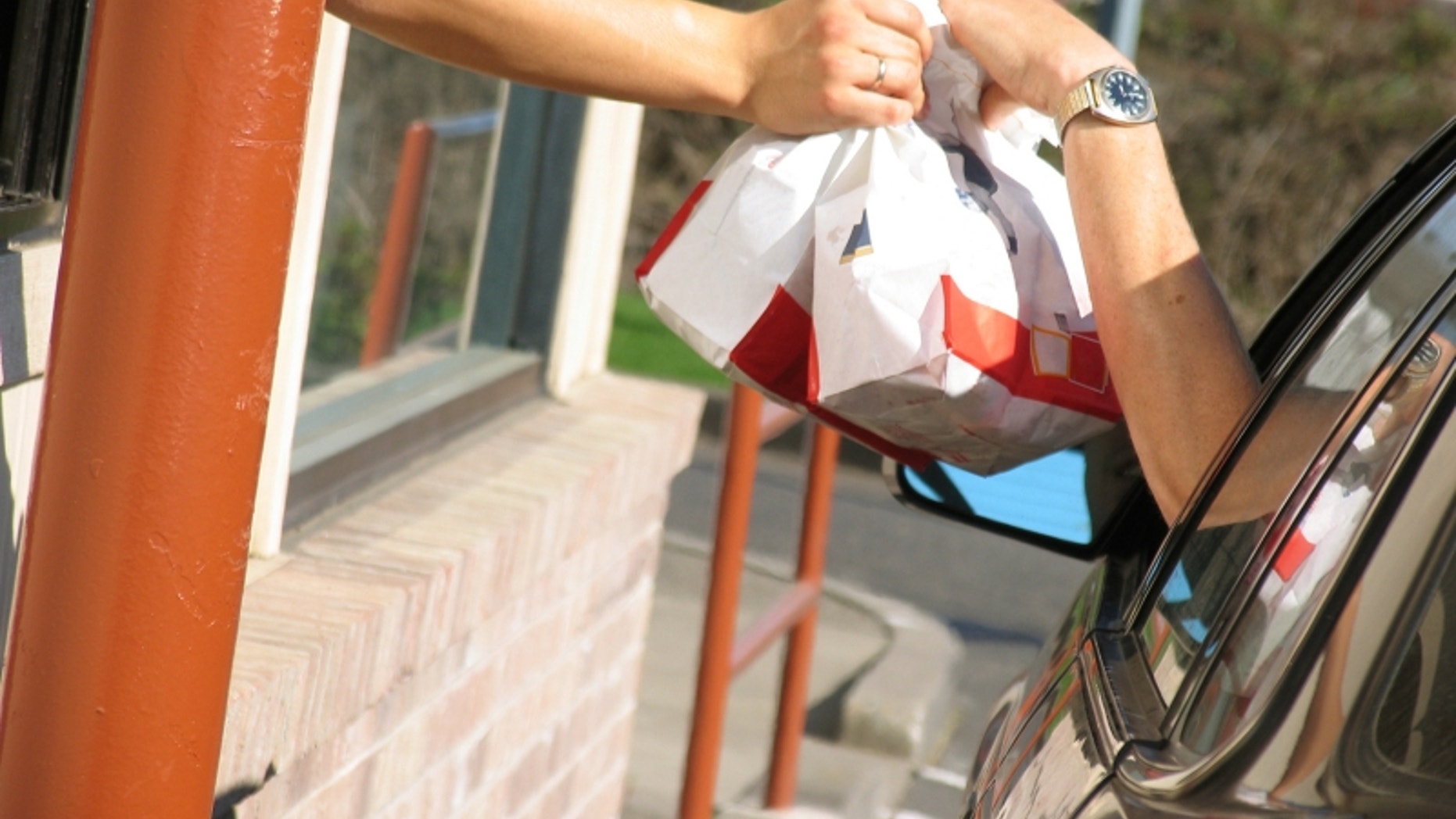 We've all been there: tired, hangry, and without a piece of fresh produce or healthy snack in sight...and then a drive-thru beckons. Even if you typically have stellar resolve, you're likely to crack faster than someone on the fifth day of a juice fast. Lose the guilt trip already and get smart instead. These days, there are plenty of ways to feed your face at a fast-food chain without wrecking your waistline. We've compiled a list of on-the-run meals--all under 500 calories--that won't break the calorie bank.
MORE: Be Honest, Do You Get Hangry?
BREAKFAST
McDonald's Fruit 'n Yogurt Parfait
Low-fat dairy (like this vanilla yogurt) could help you shed pounds.
150 cal, 2 g fat (1 g sat), 30 g carbs, 70 mg sodium, 1 g fiber, 4 g protein
Dunkin' Donuts Ham & Egg Wake-Up Wrap
Load up on protein in the morning--it can help get your fat-burning engines running, stat.
170 cal, 8 g fat (3.5 g sat), 14 g carbs, 560 mg sodium, 1 g fiber, 10 g protein
Jamba Juice Make It Light! Banana Berry Smoothie
Jamba's new "Make It Light" option means you get fresh, fruity flavors with up to one-third less sugar (and calories).
Small size: 170 cal, 0 g fat, 39 g carbs, 125 mg sodium, 3 g fiber, 5 g protein
MORE: What Nutritionists Eat When They Only Have 5 Minutes to Prep a Meal
LUNCH
Panera Power Steak Lettuce Wraps
In addition to its well-known list of deli eats, Panera has a secret weapon: its hidden menu--your server will know what you're talking about--which includes six light and nutritious "Power" meals (from these wraps to salads to even egg-based breakfasts).
210 cal, 10 g fat (3.5 g sat), 7 g carbs, 240 mg sodium, 2 g fiber, 24 g protein
Wendy's Rich & Meaty Chili
Warm, satisfying, and bound to keep you full till dinner.
Large size: 270 cal, 8 g fat (3 g sat), 31 g carbs, 1,180 mg sodium, 7 g fiber, 19 g protein
Subway Veggie Delite Salad with Honey Mustard Dressing and Poblano Corn Chowder
A meat-free lunch that doesn't skimp on protein and fiber.
260 cal, 9 g fat (4 g sat), 40 g carbs, 880 mg sodium, 6 g fiber, 8 g protein
Homemade Upgrade: How to Make a HEALTHY Burger and Fries
DINNER
Quiznos Turkey Lite Sub with Pasta Salad
Stick to the small sub size to keep sodium in check.
Small size: 470 cal, 12 g fat (2 g sat), 69 g carbs, 1,230 mg sodium, 7 g fiber, 24 g protein
Chipotle Burrito Bowl with Carnitas, Black Beans & Tomatillo Salsa
Skip the rice, even brown: It sends the cals sky-high.
360 cal, 14 g fat (6 g sat), 26 g carbs, 1,010 mg sodium, 13 g fiber, 34 g protein
Boston Market Quarter White Rotisserie Chicken with Garlic Dill New Potatoes
BoMark's white rotisserie picks are comfort food without the uncomfortably high fat levels.
420 cal, 15 g fat (4.5 g sat), 21 g carbs, 805 mg sodium, 2 g fiber, 53 g protein
MORE: 9 Diet Changes Real Women Made to Lose More Than 50 Pounds