9-1-1: The warning signs of heart attack every woman should know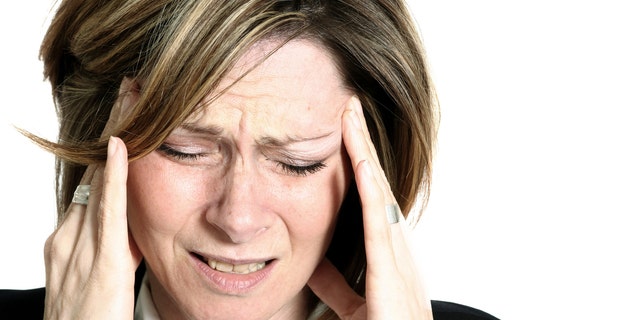 NEWYou can now listen to Fox News articles!
One in three women are living with cardiovascular disease, and about half of all women have at least one risk factor for the disease, according to the American Heart Association.
As 39-year-old Joan Acevedo, of Freehold, New Jersey, learned several years ago, knowing the signs of heart attack can mean the difference between life and death.
APP.com reported that Acevedo underwent triple bypass surgery in September 1998 after suffering from a heart attack in front of her then 5-year-old daughter. Acevedo recalled reaching for her shampoo in the shower when her hands went numb and she began feeling light-headed. She asked her daughter to call 9-11, the news station reported.
HOW YOUR BODY SHAPE MAY INFLUENCE YOUR DISEASE RISK
Although Acevedo received treatment in time, that isn't the case for every other woman. In fact, despite traditionally being known as a disease that primarily affects men, heart disease kills one woman every 80 seconds, and it remains the leading cause of death among both sexes. According to the Centers for Disease Control and Prevention, only about half of women even think about heart disease as a possible cause of death.
Susan Campbell, vice president of public policy for the national nonprofit WomenHeart, told APP.com that causes of heart disease in women are different from those causes in men. According to the American Heart Association, for women, the signs may be more subtle.
7 BEHAVIORS LINKED WITH AN INCREASED RISK OF HEART ATTACK
"Although men and women can experience chest pressure that feels like an elephant sitting across the chest, women can experience a heart attack without chest pressure, " Dr. Nieca Goldberg, medical director for the Joan H. Tisch Center for Women's Health at NYU's Langone Medical Center and an American Heart Association volunteer, told the American Heart Association. "Instead they may experience shortness of breath, pressure or pain in the lower chest or upper abdomen, dizziness, lightheadedness or fainting, upper back pressure or extreme fatigue."
Heart attack can occur in women who do not have risk factors for heart disease, as was the case for Acevedo — who had a tear in her coronary artery, which may have been linked with a previously undiagnosed magnesium deficiency, APP.com reported.
However, the American Heart Association offers the following tips for warding off the disease:
Know your risk by scheduling an appointment with your health care provider
Quit smoking, as data suggest doing so can reduce your risk of heart disease by 50 percent
Exercise regularly (at least 30 minutes a day) to lower your risk of heart attack and stroke
Modify your diet, and prioritize eating lean meat over fattier dark meat