49ers' Torrey Smith shares unborn child's health scare, asks for prayers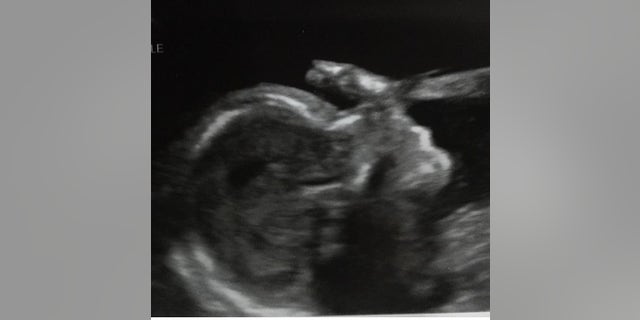 San Francisco 49ers wide receiver Torrey Smith opened up to fans Monday about the medical scare he and his pregnant wife are currently going through with their unborn child. Smith and his wife Chanel, who are already parents to son TJ, were initially told by doctors that their baby had a 1 in 25 chance of trisomy 18.
"I wasn't familiar with it, so I began to Google it while she was explaining what it was all about," Smith wrote in a blog post entitled "Prayers Up." "My heart dropped and my wife was in tears. I still had no worries because even though it's high risk, I still viewed it as a 24-1 chance that he is fine."
Trisomy 18, also called Edwards syndrome, is a condition caused by an error in cell division and disrupts the normal pattern of development. It occurs in about 1 out of every 2,500 pregnancies in the United States, and can be fatal before birth, according to the Trisomy 18 Foundation. About 10 percent of children with trisomy survive their first birthday.
The Smiths returned to the doctor the next day where another test showed the odds were heightened to 1 in 10. After the initial shock, Smith said his wife began to show strength that made him realize they could handle whichever way the diagnosis went. The couple decided abortion was not an option, and they would carry the baby to term.
"Being in this situation has changed the way I view everything about it. I realized I have no right to suggest to [Chanel] what she should do," Smith wrote. "I can talk about the pros and cons of each, or maybe even make suggestions, but I couldn't pressure her one way or the other. When I realized that, it hurt me to the core. I feared I could lose both of them."
Four days later, tests revealed the initial and second diagnosis was wrong, their son, who they've decided to name Kameron, does not have trisomy 18, but there may be other issues.
"We are excited to know that our child has a shot at life and nothing else even matters. My wife is fearless waiting for the final test results. I never knew my admiration for her could grow any more than it did the day she gave birth to Torrey [TJ]," he wrote.
"Now we are praying that our little fighter continues to grow and we can meet him. I'm praying for life, not for his health. A disability doesn't make you unhealthy; it just means you may have different challenges. We all have challenges, and we are ready for ours that will soon come. Prayers Up for Kameron!"