3rd US Ebola survivor says may return to Liberia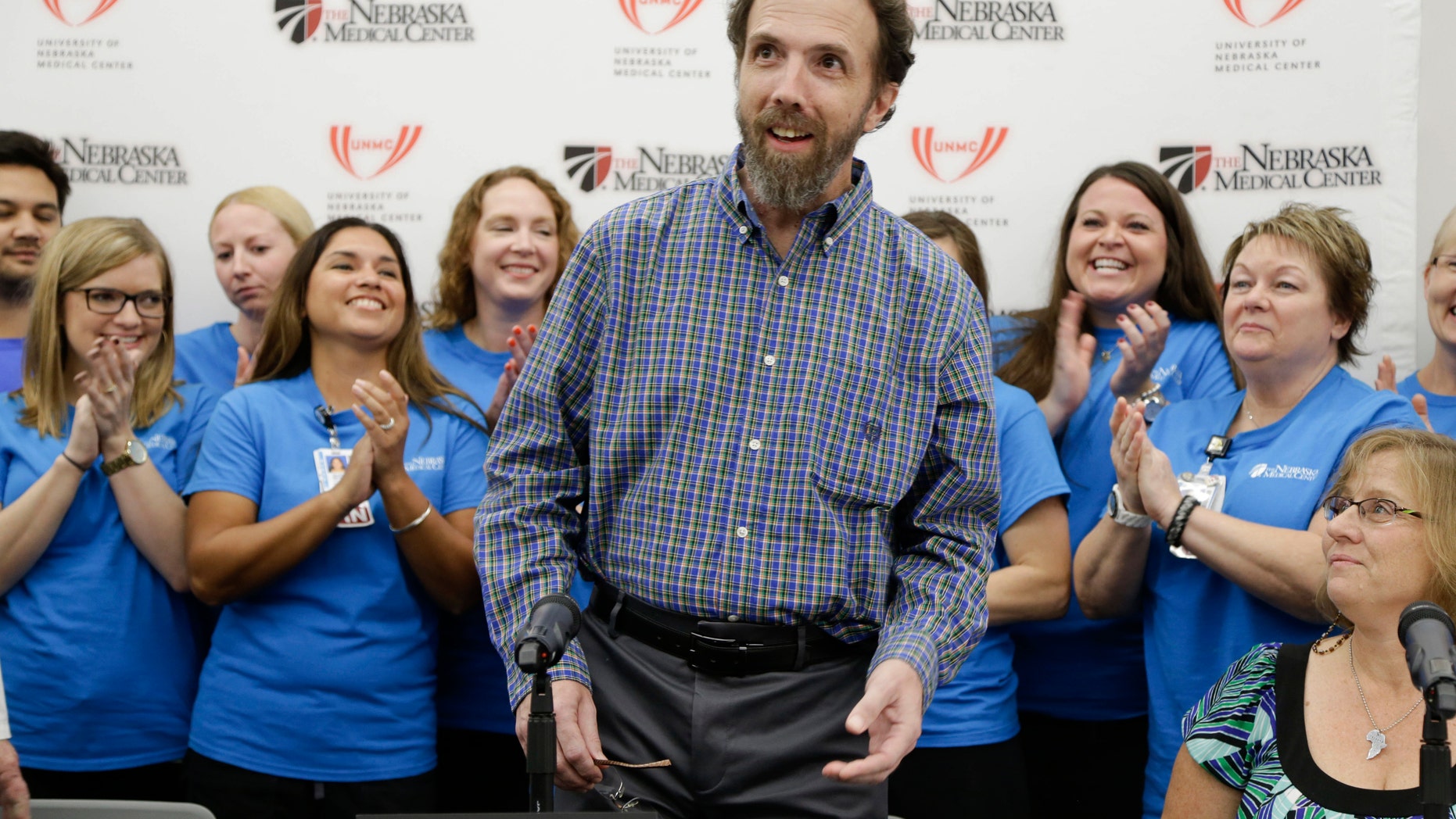 The third U.S. patient to be treated in the United States for Ebola, which he contracted while working in Liberia, said on Friday that he would like to return to Africa to continue to fight the outbreak.
The patient, Dr. Rick Sacra, spoke to reporters a day after his release from Nebraska Medical Center, where he had been treated for the disease for the past three weeks. He had fallen ill while working at a hospital in Liberia, where doctors have been fighting a historic outbreak of the deadly virus.
"The odds of my ending up back there are pretty high. I don't have any specific plans, but that's where my heart is," Sacra told reporters at the University of Massachusetts Medical School in Worcester, outside Boston. "It's heartbreaking for me to see Liberians suffering from Ebola and other diseases right now."
The world is currently experiencing its worst outbreak of Ebola in history, with the disease killing nearly 3,000 people in West Africa during the past six months. Medical experts estimate some 20,000 cases could be reported by November.
"Though my fight with Ebola is finished, unfortunately it appears that West Africa's fight with Ebola is continuing to increase in intensity and severity," Sacra said.