270 Chinese couples do yoga with dogs to try to break 'doga' world record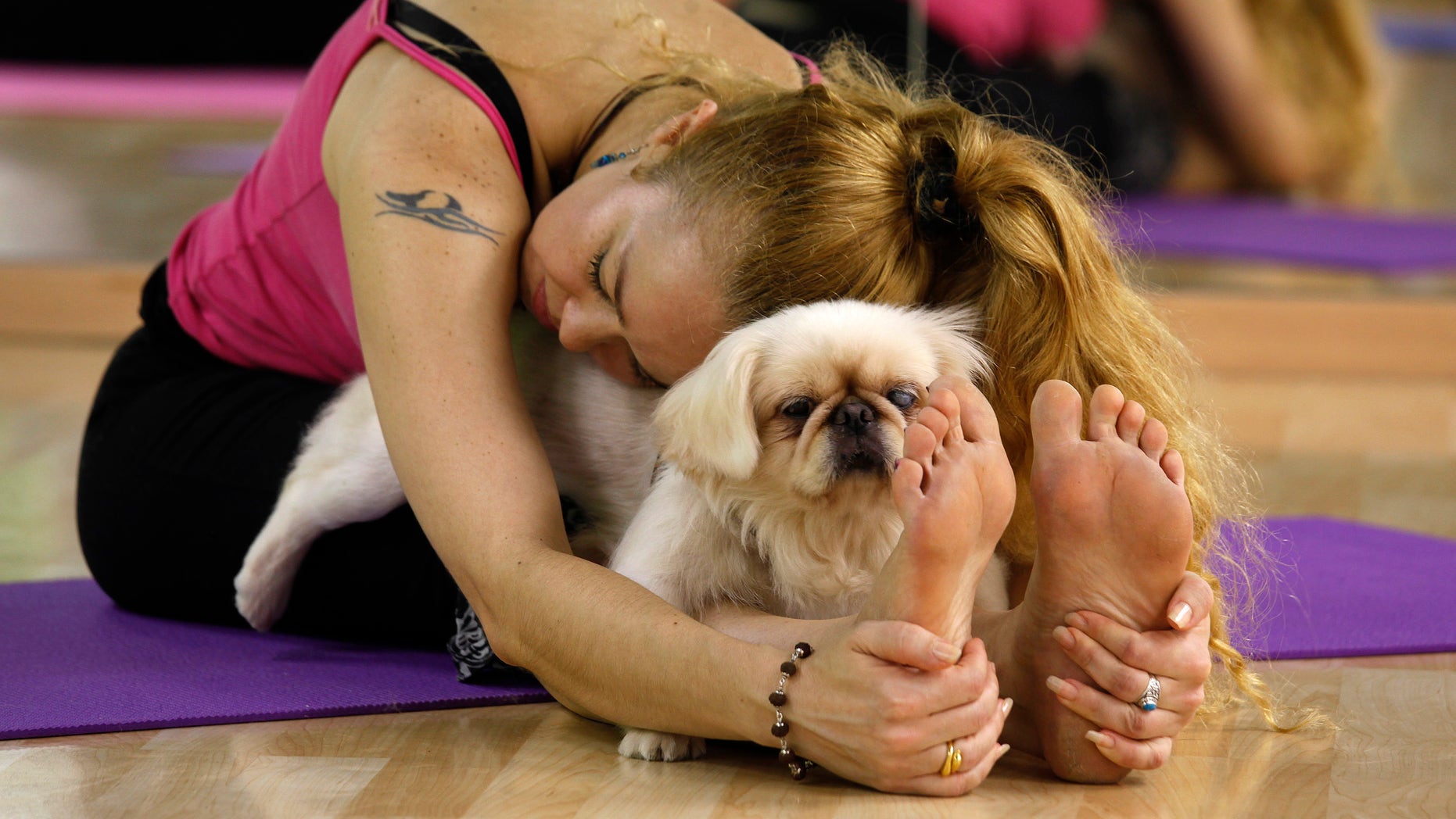 Dog and yoga lovers in China say they have broken the world record for the number of people doing the meditative exercise with their canines in a single class. The Daily Mirror reported that, recently, 270 couples took part in the "doga" class, during which the human participants wielded their animals as they squatted, stretched and twisted. The news website reported that yoga can help relax dogs as much as it relaxes humans.
"You have at least an hour when you are connecting with your pet," Suzette Ackerman, the doga teacher who led the class in Hong Kong, told The Daily Mirror. "There's no TV in between, there's no people calling you up, or internet or 'Facebooking' halfway."
One of the participants, Susan Chan, said the exercise helped her bond with her dog, Sunshine.
"I feel really, really good," Chan told The Daily Mirror. "It's kind of a really close relationship with my dog."
According to the news website, the last record for largest doga class was set in San Diego on Jan. 25, 2015. Guinness World Records hasn't yet confirmed whether the class in China broke that record.