19-year-old battling bone cancer to gift 'chemo survival kits' to young patients

In the five and a half years she's undergone chemotherapy, 19-year-old Kyla Pokorny has dealt with all the classic side effects, from nausea to lost hair. But with that experience comes a wealth of knowledge, like which caps will best keep her head warm without being itchy, which creams and sprays are the most soothing for wounded skin, and which heating pads are the safest.
To help other young patients like herself, Pokorny is raising money to build what she calls "chemo survival kits"— specialized goodie bags of sorts that she hopes will help make cancer patients' fights more comfortable.
"I hope they can be super helpful— as helpful as all the stuff was for me," Pokorny, of Enfield, Connecticut, told FoxNews.com.
Pokorny had been attending the University of Connecticut at Storrs to study nursing, but she left school only a month into her freshman year when her cancer returned for a third time, spreading to multiple places in her body. She was first diagnosed with Ewing sarcoma at 14, and underwent surgery and chemotherapy. Throughout her battle, she has taken 15 different chemotherapy drugs and completed countless rounds of radiation, but the cancer has come back repeatedly. In the past year, the cancer has spread to nearly every bone in her body. Ewing sarcoma is an aggressive bone cancer that primarily affects children.
"You learn to kind of live with a new normal of how you feel every day, but you're always sick and tired," Pokorny said.
Because of all the chemotherapy, Pokorny's body no longer responds well to the treatment. There aren't any clinical trials available to patients with her health history, so her regimen now consists of the chemotherapy her medical team thinks will give her the best shot at a comfortable life, said Christine Eaccarino, a nurse practitioner at Connecticut Children's Medical Center, who has been treating Pokorny since her first cancer recurrence.
"I've just been buying time with different drugs and radiating and all that stuff, so I don't plan that much ahead; I just plan by the month," Pokorny said. "But I always feel like I have to be doing something one: to keep my mind off everything and two: because I have to be productive."
The kits are one of numerous fundraising efforts Pokorny has led at Children's, Eaccarino said. In years past, Pokorny has "adopted" in-need families at Children's, and fundraised money for their Christmas gifts, before shopping for them herself.
"Kyla is incredible at looking outside herself and into this community, and she has almost united the clinic in that mission," Eaccarino told FoxNews.com.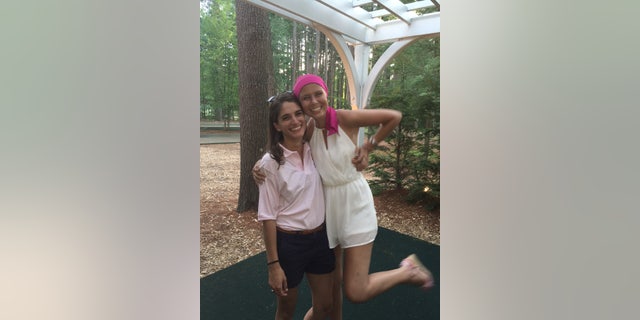 Paul Shapiro, founder and chairman of Vie for the Kids, a Simsberry, Connecticut-based organization of which Pokorny has been on the board since she was 18, likened Pokorny to "a nonstop locomotive of a human being" who "enjoys the heck out of life."
"She's living like this greeting card cliché of making every moment count," Shapiro, who met Pokorny five years ago near the start of her cancer battle, told FoxNews.com. "She never says no to anything, no matter what it is, no matter what someone asks of her … One of her core things is generosity."
Pokorny came up with the idea for the kits because she did not think she would have enough energy to "adopt" another family this year for the holiday gift program.
But even if Pokorny says otherwise, those physical limitations haven't slowed her down, Eaccarino and Shapiro said. That she has requested all her chemotherapy be on an outpatient basis so she may do this type of work and babysit illustrates her commitment to giving back, Eaccarino said.
"I think Kyla is aware that time is important— that she is up against some odds," Eaccarino said. "She has been great about how to take that to heart, and [think] it's not a time to wallow, the time she has is her chance to make a difference."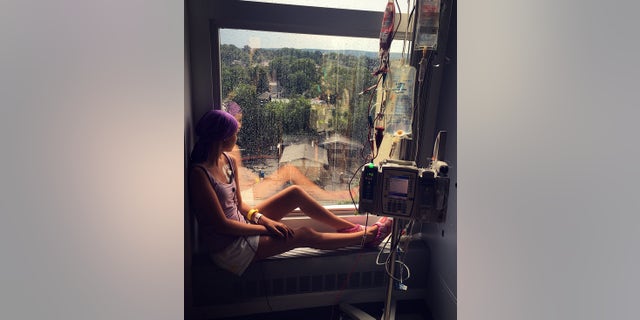 Shapiro, who sees Pokorny as a daughter, called her creation of the chemo survival kits "incredible."
"She knows what it's like to be a patient, and knows all those inflection points of where you're most uncomfortable and most scared," he said.
"I'm in denial that she's sick," he added. "I don't even think of it that way anymore."
Pokorny said she plans to continue raising money on GoFundMe, where, as of Wednesday afternoon, she had set a $6,000 goal for the kits, and distribute them at Children's in January or February 2017. But she said the goal was somewhat arbitrary. If there continues to be an outpouring of support— as of Wednesday morning, she had raised more than $5,400— Pokorny plans to up the threshold.
"My goal is kind of endless," Pokorny said.