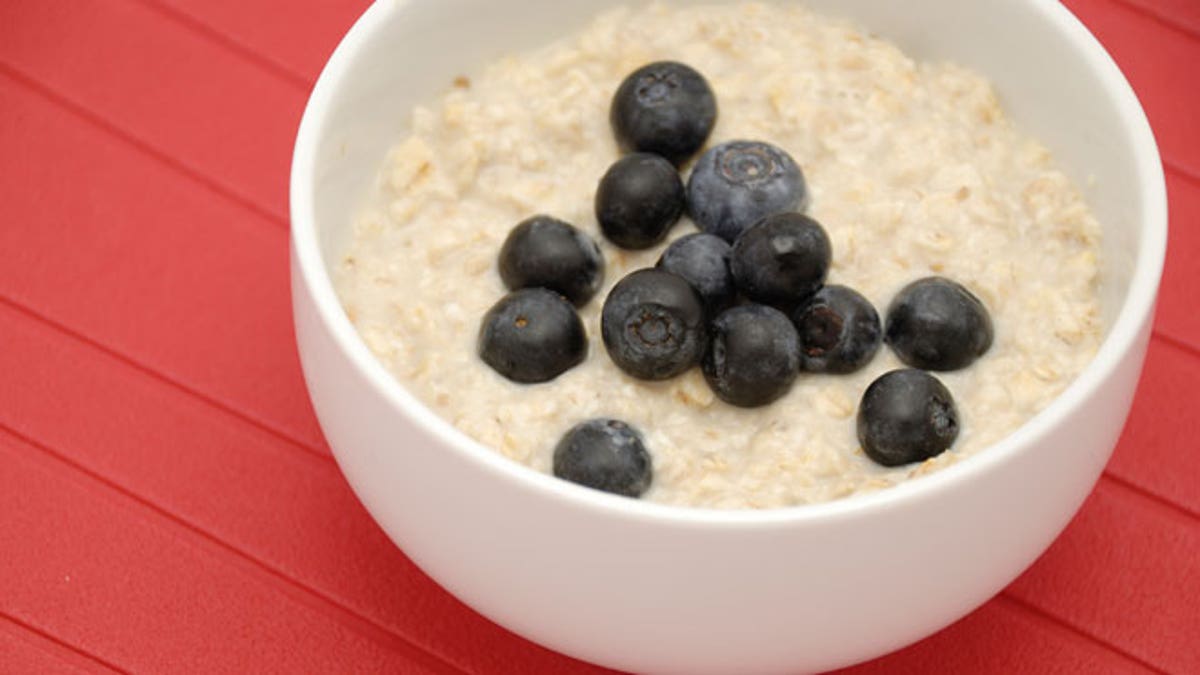 The Food Network & Cooking Channel South Beach Wine & Food Festival presented by FOOD & WINE is a four-day event focusing on – if you haven't guessed already – all things food and wine. It's a huge star-studded production with celebrity chefs, impeccable dishes and some of the best spirits from around the world, which will please gourmets from February 19 to 22.
If you're lucky enough to check it out, we salute you! And if, once you're done indulging in all of the 14th edition's over-the-top greatness, you feel yourself wanting to tone things down in your own kitchen, we've got just the solution for you
Quick, healthy recipes that require minimal prep time, but taste like real gourmet offerings and treat your body to all the good stuff it needs are not a myth. Whether you're in a morning rush, coming home after a long day at the office or winding down following an intense workout, a 15-minute snack or meal is always doable. And when it's full of protein to help build muscle, it's definitely worth the (tiny) effort.
Breakfast
Five-Minute Oatmeal Power Bowl - Oh She Glows
Start your day off right with a warm breakfast that's sure to remind you of winter mornings when you were a kid, while giving you a serious boost to work out or just plain work. All you have to do is soak oats overnight, heat 'em up in the AM, mix in some yum ingredients and boom! Food Network ain't got nothing on you. (Full recipe.)
The Most Amazing Goji Berry Protein Pancakes on Earth - Protein Pow
Putting dairy on a back shelf, these fluffy pancakes rely on flax and a gluten-free flour mix for their healthy goodness. Goji berries add color and flavor and the wide range of possible toppings, from peanut butter to maple syrup, makes this a sure-fire hit with a big brunch crowd. We'll take a full stack, please. (Full recipe.)
Lunch
Red Pepper Protein Wraps - Protein Pow
I'm a big wrap person for two reasons: Literally anyone can make them (kids, monkeys, anyone at all) and it's pretty difficult, if not impossible, to mess them up. These red pepper ones, filled with chicken breast, hummus, and steamed spinach, had us salivating from the moment we laid eyes on the photos. (Full recipe.)
Spinach Banana Smoothie - Hurry The Food Up
Banana and spinach might not be the first combination to pop into your head when you're thinking of lunchtime (or post-workout) smoothies, but this mix is so good for you, it's about to become your go-to favorite. Each glass has 16g of protein and as a bonus, it doesn't taste like spinach. (Full recipe.)
Dinner
High-Protein White Bean Salad – Hurry The Food Up
Totally vegan, this salad may not sound like much, but not only is it packed with protein and flavor, it promises to be a seriously filling meal. Beans, peppers and whole wheat bread make for a great combo and help you load up on magnesium, iron, calcium, and over 20 grams of protein. (Full recipe.)
Lightened Up Protein Power Goodness Bowl - Oh She Glows
From lentils to speltberries, garlic, kale, tomatoes and oh, so much more, this salad really does live up to its name, delivering a bowl that's packed to the brim with goodness. Not only are the colors vibrant, but the mix of flavors packs a serious punch, and the tahini-lemon dressing might just be our fave part. (Full recipe.)
Dessert
Healthy Blood Orange Ice Cream - Desserts with Benefits
So it's still cold outside and there's snow on the ground – who cares? Ice cream is the perfect dessert year-round and this super healthy, uber citrusy treat is too good to pass up. All you need are six ingredients, including Greek yogurt and blood orange. (Full recipe.)
Healthy Fluffernutter Smoothie - Desserts with Benefits
The name in and of itself is a big draw here, only outdone by the fact that you can treat yourself and impress your lady with a smoothie that looks and tastes like it should be super naughty. In reality, it delivers 37g of protein, 6g of fiber and 6.5g of healthy fats - woohoo, nutterbutter! (Full recipe.)
This article originally appeared on AskMen.com.
Click below for related stories from AskMen.com.