Oregon wildlife center's Valentine's Day promotion lets you name a salmon after your ex before it's fed to bears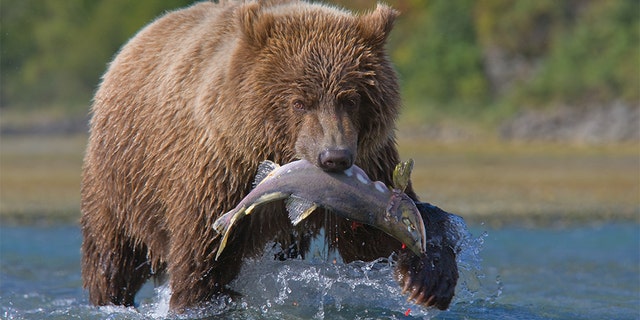 Everyone deals with breakups differently — and for some, that might include naming their ex after a fish before it's fed to brown bears.
Luckily, a wildlife center in Grants Pass, Oregon, is giving spurned lovers the opportunity to do just that in time for Valentine's Day.
OPINION: DROP THE DRAMA THIS VALENTINE'S DAY AND TELL THE TRUTH ABOUT WHAT YOU REALLY WANT
"Did you fall hook, line, and sinker for someone who broke your heart?" the Wildlife Images Rehabilitation & Education Center asked in its promotion. "Kodi & Yak would love to help you get your revenge!"
For a $20 donation, the animal rehab center will name a salmon after the ex of your choosing and feed it to their bears, send you a certificate and photos of Kodi and Yak enjoying the salmon named after your former love.
CLICK HERE TO GET THE FOX NEWS APP
Also providing an outlet to avenge your breakup this holiday is the Hemsley Conservation Center in England, which is allowing people to name cockroaches after their ex-lovers for a less expensive $2.