World War II veteran inspires new beer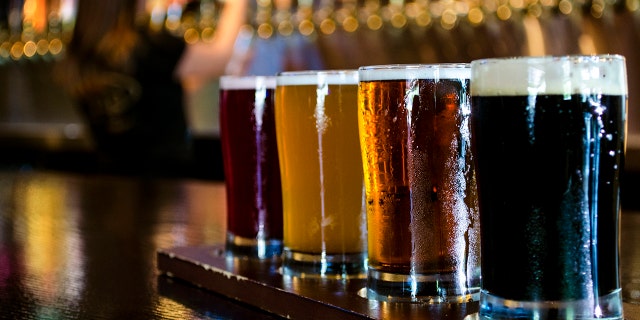 This Veterans Day is a little extra special for World War II veteran Jack Lyle. The 97-year-old from Chicago is being saluted for his service by a local brewery, who has named a new beer in his honor.
In the city's historic Pullman neighborhood, Argus Brewery's new farmhouse ale "Tuskegee Airmen Pursuit" celebrates one of the last living members of the famed Tuskegee unit. The Tuskegee airmen were an elite group of African-American pilots who served in WWII, at a time when black pilots were barred from flying with whites, Fox 32 reports.
50 VETERANS DAY DINING DEALS FOR MILITARY PERSONNEL
Though Lyle fought in combat over the high skies of German-held territory more than 70 years ago, that chapter of his life is still vivid in his mind.
"They're always talking about the black pilots prove themselves...I never heard anybody talk about improving anything. They all liked what they were doing," Lyle told the outlet.
TRUMP'S HAMBURGER SELLS OUT IN JAPAN'
After meeting Argus Brewery's staffers during a tour, Lyle and his wife, Eunice, have become regulars at the establishment. Thus, it only seemed fit to the brewers that they create an ale specifically in his honor for Nov. 11.
Only 300 bottles of "Tuskegee Airmen Pursuit" have been produced to date, and Lyle's photo graces each label. Available for purchase on Veterans Day, a portion of the proceeds are going to a Tuskegee airmen-inspired charity that teaches teenagers how to fly. Better yet, Lyle himself will be at the brewery to sign bottles, and share his stories of life in the high skies.
FOLLOW US ON FACEBOOK FOR MORE FOX LIFESTYLE NEWS
Through his years as a Tuskee airmen, he flew 27 combat missions over German territories in a P-51 mustang, escorting bombers and once even shooting down an enemy plane, Fox 32 says.
Cheers to Lyle, and his incredible service.