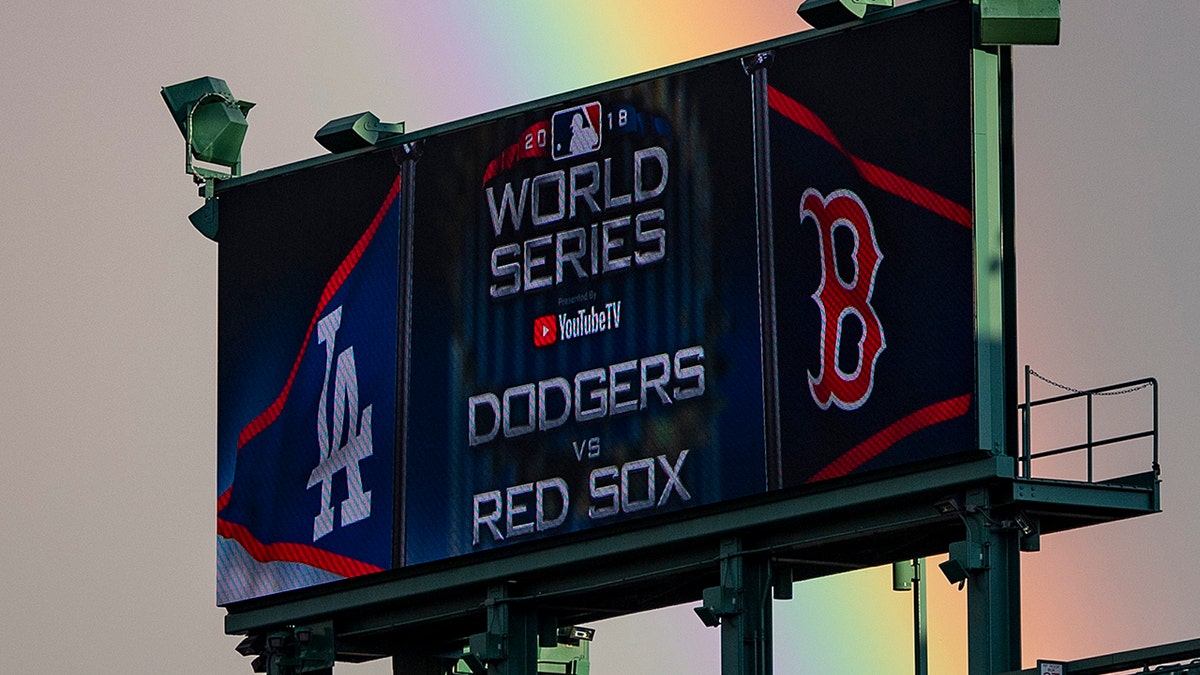 As the Los Angeles Dodgers and Boston Red Sox prepare to face-off against each other in the World Series for the first time since 1916, their respective state's congressmen are upping the ante.
Adam Schiff (D-CA) and Joe Kennedy III (D-MA) have each bet on the outcome of the 7-game series – winner gets a seafood dinner courtesy of the loser's state. Schiff has bet a sushi meal from California, whereas Kennedy has promised shellfish from Massachusetts.
ALABAMA SUPERMARKET EMPLOYEE RETURNS WALLET WITH $300 CASH, GOES VIRAL
Though the bet is a friendly gesture between the two states, that hasn't stopped the men from a bit of friendly trash talk.
"I grew up not far from Fenway as a long-suffering Boston Red Sox fan, and it is a sign of how deeply devoted I am to my constituents that I will be rooting for the Dodgers. In the last Dodgers Red Sox matchup one hundred years ago, the Red Sox won. This time, it's going to be Dodger Blue all the way," said Schiff. "It's been 30 years since the Dodgers won the series, which may not seem like that long to Sox fans, but as a point of reference, it's almost as long as Joe has been alive. All of which is to say, we'll soon be eating lobster courtesy of the gentleman from Bean Town."
CHICK-FIL-A OVERTAKES STARBUCKS AS TEENS' FAVORITE RESTAURANT, SURVEY DETERMINES
Kennedy was not swayed by Schiff's certainty.
"This World Series really comes down to one simple question: which team has Mookie Betts? Luckily, it would be the one with 115 wins this year and a 12-2 record in the World Series since the turn of the century," said Kennedy. "Unless Adam has shared some deeply classified information that I can't access with Dave Roberts, my staff and I will be figuring out why LA insists on eating raw fish in a few weeks."
The LA Dodgers made it to the World Series last year, but lost to the Houston Astros in Game 7. If the Dodgers beat the Red Sox, this would be the team's first World Series Championship since 1988. The Boston Red Sox won in 2004, breaking the 86-year-long "Curse of the Bambino." The team went on to win in 2007 and 2013.
FOLLOW US ON FACEBOOK FOR MORE FOX LIFESTYLE NEWS
The World Series starts off in Boston at 8pm tonight.