Woman's detailed shopping list for husband goes viral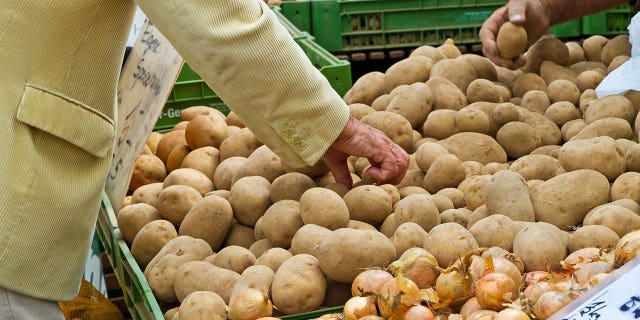 A young woman in India doesn't take chances when sending her husband to pick up groceries — and the extremely detailed shopping list she gave him is now going viral on social media.
Over the weekend, Era Londhe tweeted out a photo of the detailed list she gave her husband, which included tiny drawings of her ideal onions and potatoes, as well as specific instructions for picking out a variety of produce including tomatoes, bhindi (okra) and methi (fresh fenugreek).
"The task I gave to my hubby last weekend!" Londhe proudly captioned the photo.
WALMART TO DELIVER GROCERIES TO YOUR FRIDGE WHILE YOU'RE OUT
Among the funnier notes on her shopping list, Londhe included instructions to pick up tomatoes with "no holes" and only "good" palak, or spinach, also with "no holes." The latter instruction even came with a drawing of one holed and one non-holed spinach leaf, just in case her words weren't clear enough.
Londhe's list soon captured the attention of Reddit and Twitter users, with many praising her efforts, commiserating with her plight, and generally just asking her to post more of her shopping lists online.
At the request of some commenters, Londhe also tweeted out a subsequent explanation for why she was so picky about some of the items, explaining that yellow tomatoes will last longer, and that her preferred onions would be ready to use in a few days' time.
CHICKEN REPORTEDLY VISITS CANADIAN TIM HORTONS LOCATION EVERY DAY
Londhe's husband, Gaurav, also took the opportunity to answer a commenter who asked if Londhe writes all of her husband's shopping lists in this manner — and yes, it turns out she does.
However, when one commenter hypothesized that Gaurav still came home with the wrong items, he neither confirmed nor denied the assumption.
FOLLOW US ON FACEBOOK FOR MORE FOX LIFESTYLE NEWS
"I bet he's still gonna messed [sic] up," said a Twitter user, to which Gaurav only shared a smiley-face emoticon.