Woman claims she found dead lizard in her salad made with store-bought lettuce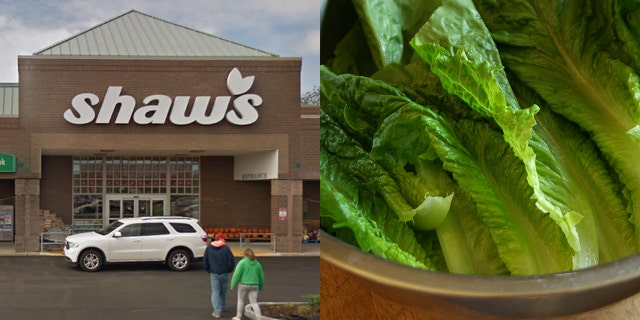 NEWYou can now listen to Fox News articles!
A Maine woman found herself in a scaly situation after allegedly discovering a dead lizard in her salad, which she claims is likely from the bag of romaine lettuce she bought at the supermarket.
Michelle Carr said she thought she was sticking her fork into an avocado slice, but it turned out to be a 3-inch lizard without its tail.
NORTH KOREA LAUNCHES BEER USING 'EXCLUSIVE' BREWING TECHNIQUE, REPORTS SAY
"It was disgusting," Carr told WCVB. "It was a shock. I immediately started to retch."
Carr bought the store-brand lettuce from a Shaw's supermarket in Portsmouth, New Hampshire on January 26, but the product was distributed by a company in California. Carr's biologist friend believes the reptile is a blue-bellied lizard native to the west coast state. A supermarket spokeswoman said she notified the supplier.
Carr, who's a nursing mom, said the situation was "very, very scary" because there's no way for her to know whether or not she ingested the tail.
Concerned about possible salmonella and E. coli exposure, Carr told WCVB she contacted the New Hampshire Department of Health and Human Services and the Food and Drug Administration along with the supermarket.
This isn't the first time someone's claimed to find an unwanted critter in their food. A woman in California said she found a dead frog in a salad she ordered from BJ's Restaurant and Brewhouse.
FOLLOW US ON FACEBOOK FOR MORE FOX LIFESTYLE NEWS
Another California woman claimed to find a frog in her spring mix she bought at Target. After discovering the amphibian was still alive, the woman and her husband decided to keep it as a pet.