Woman at LongHorn Steakhouse bit several times by copperhead snake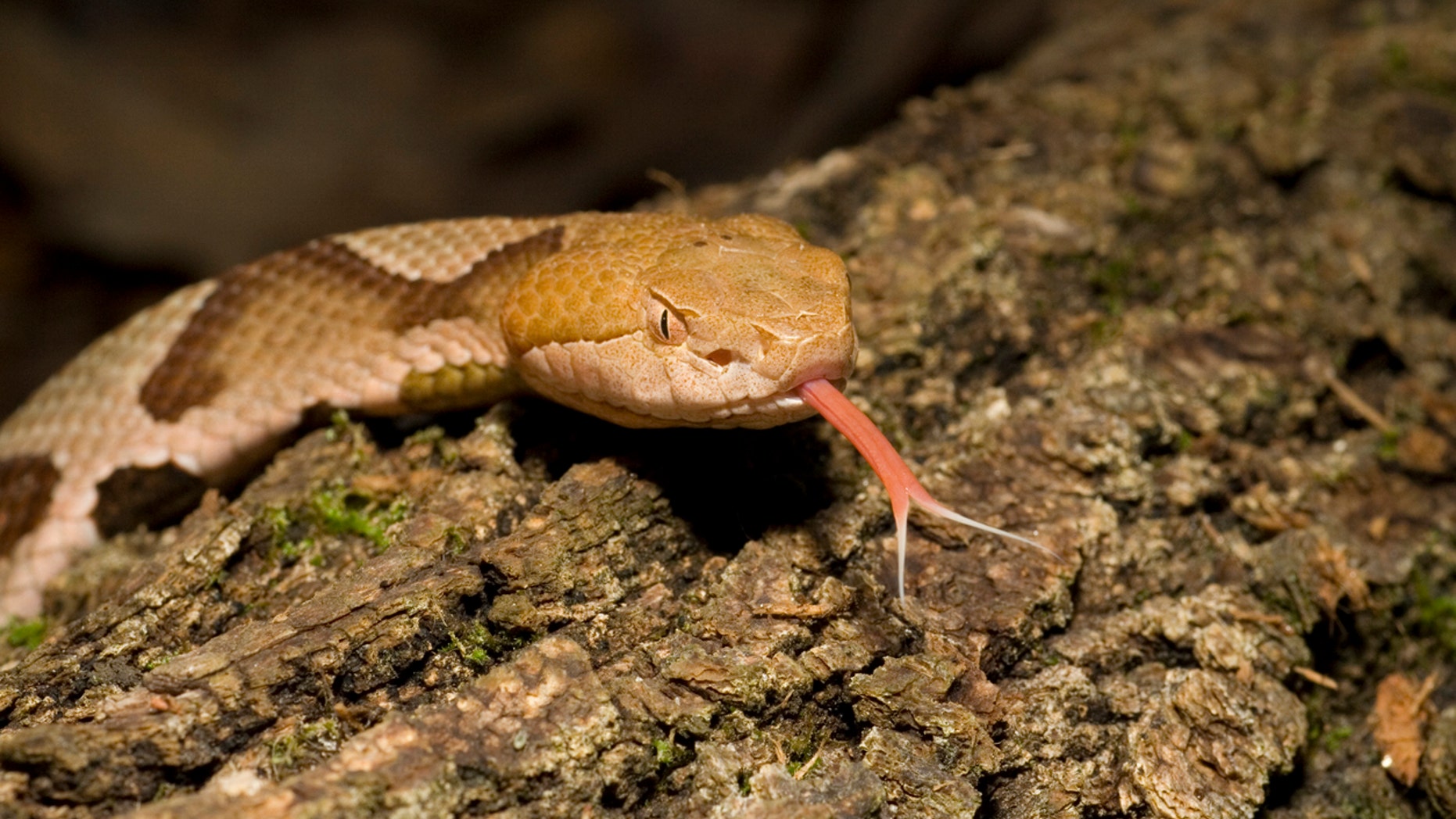 A Virginia woman was out to eat at LongHorn Steakhouse with her 13-year-old son, her boyfriend, friends and family when she was bit several times by a copperhead snake.
Rachel Myrick said in a report to WTVR she was in the restaurant's foyer when she was bit three times on the foot and toes by a roughly 8-inch-long snake.
MAN TRIES TO BARBECUE RATTLESNAKE, GETS BIT ON FACE
Myrick, who was wearing sandals, says she originally thought she had been stung by a bee until the pain started to intensify.
"I freaked out," Myrick told The Free Lance-Star.
She started yelling, "I got bit! I got bit!"
Her boyfriend, Michael Clem, immediately called for help.
"There was no questions was it was," Clem said to WTVR of the copperhead snake bite.
Paramedics arrived on the scene and Myrick was taken to Mary Washington Hospital for treatment. She was later released, but the bites – which caused swelling in her knee, hip, and left thigh – left her facing a three-month road to recovery.
Myrick, who has to use crutches now, said, "There's very little that I can do. I can't work. I can't take my kids anywhere."
"They say that your life can change in a moment … and they're absolutely correct," she said.
The steakhouse chain called the event "unusual" and says they have been concerned since made away of the situation.
FOLLOW US ON FACEBOOK FOR MORE FOX LIFESTYLE NEWS
A LongHorn Steakhouse spokesperson Hunter Robinson told WTVR by email that they contacted 911 and assisted Myrick right away.
"Our primary concern is for the wellbeing of Ms. Myrick and we want to provide any assistance we can," Robinson wrote in the email.
"This was a highly unusual incident, and we are working with our facilities team to see how this may have occurred and we are taking steps to prevent it from happening again," said Robinson.
Though copperhead snake bites are typically not fatal to humans, they are serious and should be treated with medical attention immediately. Copperheads are one of three types of venomous snakes found in Virginia.