Woman allegedly told 'all vegans should be punched in the face' after applying for loan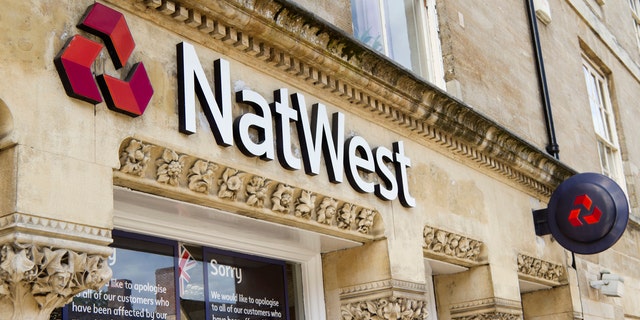 A customer applying for a bank loan for nutrition classes was allegedly told "all vegans should be punched in the face" by an employee.
The unnamed English woman reportedly went to a local NatWest bank to get a loan to pay for a $522 nutrition diploma. The woman claims she told the bank worker she was a vegan, prompting the outburst.
MOM CALLED 'DISTURBING' FOR BREASTFEEDING 4-YEAR-OLD AUTISTIC SON
According to the woman, the bank worker told her vegans had drawn pictures of animals in chalk in his neighborhood with the message "friends not food," and it greatly upset him, BBC reported.
"He wasn't happy to be speaking to me at all, his tone was really unpleasant. Being vegan is a lifestyle choice, I shouldn't be penalized for it, especially by a big organization. It's extremely unfair," she told BBC, noting the man told her "vegans were forcing their beliefs on to him."
CLICK HERE TO GET THE FOX NEWS APP
After challenging the rejection, bank officials listened to a recording of the call between the bank employee and the woman and offered to pay for the nutrition course, as well as $261 in compensation for the employee's "wholly inappropriate" behavior.
NatWest said in a comment to BBC that they have worked to ensure situations like this never happen again.
FOLLOW US ON FACEBOOK FOR MORE FOX LIFESTYLE NEWS
"We are extremely sorry for the way our customer was treated by a member of our staff and apologies for any distress and upset that this behavior caused," the statement read. "These comments were wholly inappropriate and we have commenced disciplinary proceedings."