What did the world's most notorious criminals request for their last meals?
It's a question that we've all been asked: If you were on death row, what would your last meal be?
The answer is usually a dish that's opulent and gluttonous: a giant porterhouse from Peter Luger, perhaps, or a whole roast pig. While it's fun to speculate, it's easy to forget that every year inmates on death row are actually asked that question, and their responses are both fascinating and humanizing.
In 2014, 35 inmates were executed by various state governments, and before their executions, most of them were asked what they wanted for their final meal. Whether they received it or not depends on which state they were incarcerated in; the conception that they can eat whatever they want is generally misguided. In Virginia, for example, according to Slate, inmates are limited to whatever's on the menu at the prison that month. In Florida, last meals can be purchased from local restaurants, but can't cost more than $40. And Texas stopped granting last meal privileges in 2011 after an inmate about to be excuted requested (and got) an over-the-top 3,500-calorie repast.
Considering that options are generally limited, most inmates request cheeseburgers, fries, steak, fried chicken, pie, and other easily accessible comfort foods. Some requests go a little overboard: In that Texas case, convicted white supremacist murderer Lawrence Russell Brewer put in his order for two chicken-fried steaks, one pound of barbecued meat, a triple-patty bacon cheeseburger, a meat-lover's pizza, three fajitas, an omelette, a bowl of okra, one pint of Blue Bell Ice Cream, some peanut-butter fudge with crushed peanuts, and three root beers — and the request was granted.
And in 2012, Gary "The Butcher" Carl Simmons requested one Pizza Hut medium Super Supreme Deep Dish pizza with mushrooms, onions, jalapeño peppers, and pepperoni; another pizza with three cheeses, olives, bell pepper, tomato, garlic, and Italian sausage; 10 eight-ounce packs of Parmesan cheese; 10 eight-ounce packs of ranch dressing; one family-size bag of Doritos nacho cheese flavor; eight ounces of jalapeño nacho cheese; four ounces of sliced jalapeños; two large strawberry shakes; two 20-ounce cherry Cokes; one super-size order of McDonald's fries with extra ketchup and mayonnaise; and two pints of strawberry ice cream…He was able to eat about half of it.
But what about even more notorious criminals? The headline-grabbers like John Wayne Gacy, Timothy McVeigh, and Adolf Eichmann? In our minds, their story usually ends when they finally end up behind bars, but just like most criminals on death row, they're also granted a last meal. What they chose says a lot about them, and adds a personal and (somewhat) humanizing element to the equation. So read on to learn what some of the world's most notorious criminals ate for their final meal.
1. Ted Bundy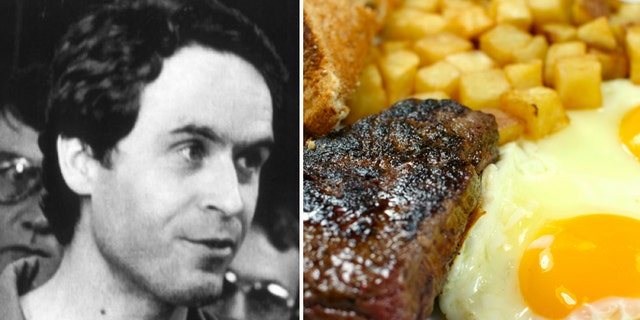 This notorious serial killer, who confessed to 30 murders but may have committed even more, declined a special meal before his 1989 execution, so he was given the meal that the Florida prison he was incarcerated in typically gave to others on death row: medium-rare steak, eggs over easy, toast with butter and jelly, hash browns, milk, coffee, and juice. He didn't eat any of it.
2. Adolf Eichmann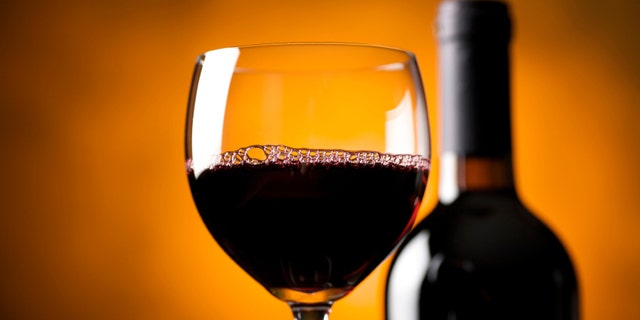 Before this Nazi senior officer was executed in Israel in 1962, his final request was a bottle of Carmel, an Israeli red wine. He drank about half of the bottle.
3. John Wayne Gacy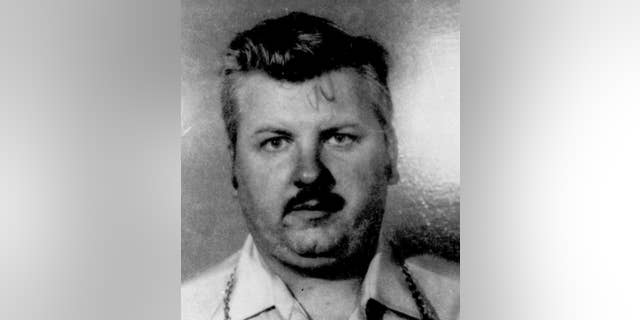 This serial killer, who murdered at least 33 young men, requested a dozen fried shrimp, a bucket of KFC original recipe fried chicken, French fries, and a pound of strawberries before his execution in 1980.
4. Bruno Hauptmann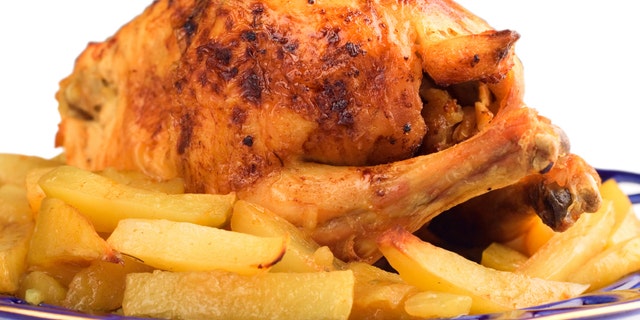 Back in 1939, the convicted kidnapper and murderer of aviation ace Charles Lindbergh's baby, Bruno Richard Hauptmann, ate a final meal of chicken, French fries, buttered peas, celery, olives, cherries, and a slice of cake.
5. Peter Kürten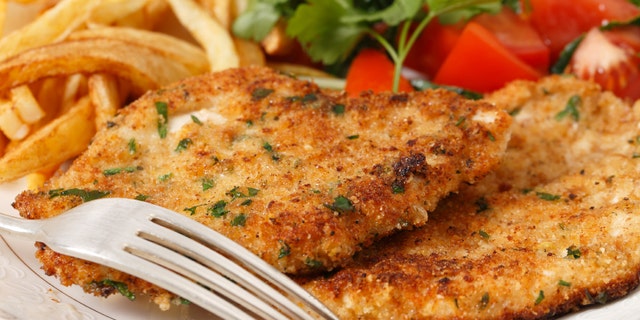 Known as "The Vampire of Düsseldorf" Peter Kürten was convicted of committing a series of sexual assaults and murders around that German city in 1929. Before his execution in 1931, he requested Wienerschnitzel, fried potatoes, and a bottle of white wine. He requested seconds, and was given them.
6. Timothy McVeigh
The mastermind of the 1995 Oklahoma City bombing requested two pints of mint chocolate chip ice cream for his final meal before his 2001 execution.
Check out more last meals of the infamous inmates.
More from The Daily Meal
13 Tragic and Unfortunate Food Deaths
Photographer Recreates Last Meals of Death Row Inmates
You Won't Believe What 10 Inmates Requested for Last Meals