Wendy's takes aim at McDonald's, Burger King in rapping mixtape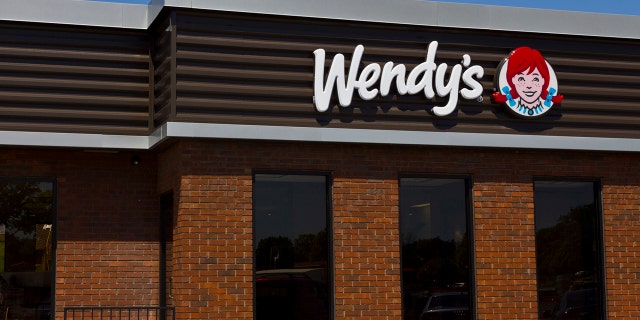 Wendy's is out to prove its rhymes are as fresh as its "never frozen" beef in a new mixtape that dropped on Friday.
The fast food chain revealed their album, titled "We Beefin'," in a Twitter post at 11 am Friday.
"The mixtape drops now. Not pulling punches. We Beefin'," the tweet reads beneath a screenshot of the playlist filled with rap battle-ready verses.
WENDY'S TROLLS MCDONALD'S OVER FROZEN BEEF
About an hour and a half after the drop, the mega-chain tagged McDonald's in a post, instructing Mickey D's "don't sleep on this mixtape." Wendy's also sent along a link to the album on Spotify.
The five-track compilation -- also available on Google Play and Apple Music -- held nothing back with tracks like "Rest in Grease" and "Clownin," which directly reference McDonald's.
Lyrics for "Rest in Grease" call out the chain's broken ice cream machine, rapping "You No. 1? That's a joke / Why you ice cream machine always broke? / Why you drive-thru always slow? / Why you innovation just can't grow? / It's queen Wendy, need I say more?"
While "Clownin" takes direct jabs at Ronald McDonald:
"You hide from funk / That's prolly why you go paint your face / My meals are great, people lining up like everyday / Leave you in shame, make you run back to Cirque du Soleil / That's cold game / But what you expect from tryna play / Won't say no names but you a clown / Get it, OK?"
However, McDonald's wasn't the only one Wendy's roped in to their fast food feud.
In "Holding It Down," the redhead takes aim at Burger King with rhymes, "And BK, don't think that you got away / You copied my old menu and put it out on replay."
FOLLOW US ON FACEBOOK FOR MORE FOX LIFESTYLE NEWS
This isn't the first – and is probably far from the last – time Wendy's has trolled other fast food restaurants. Here is a list of Wendy's most outrageous Twitter comebacks.