Wendy's staffer praised for going the extra mile for blind patrons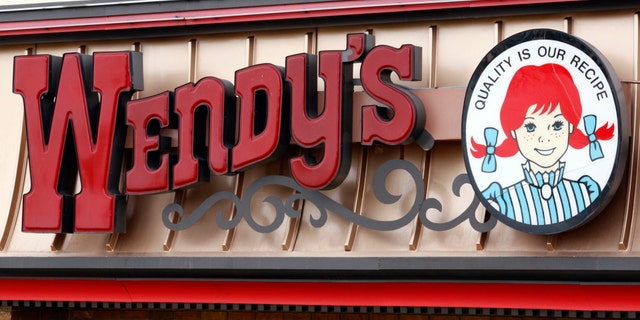 One New Mexico Wendy's employee is being praised for going the extra mile to ensure that two blind patrons enjoyed their meal.
A fellow customer was so moved by the worker's kindness that she shared the story to social media, where it has since struck a heartstring with many.
Cindy Griswold shared photos of the sweet scene she witnessed on Sept. 9 at the fast-food chain's location at 2203 Wyoming Blvd. in Albuquerque to Facebook.
"So this Wendy's employee, took care of this two blind customers with so much love! He didn't do it because is part of his job, he did it because he wanted to help from the bottom of his heart," Griswold wrote. "I went and [thanked] "Richard" because these little things are a big impact on people's lives and such a positive attitude the way he made them feel."
NORTH CAROLINA CHICK-FIL-A WORKERS, DINERS PRAY FOR STAFFER BATTLING CANCER IN VIRAL VIDEO
"He made sure the table was in a good spot and he carried the sodas, straws, napkins, ketchup and of course, he place the food in the right order, so they knew who's sandwich was in front of them. He went back several times to make sure everything was fine," she continued. "We need more "Richard's" in this world."
Many Facebook users agreed and chimed in with similar sentiments.
"Now this is what I love to read about. God bless you Richard for your caring heart! one applauded.
"Amén thank u Richard," another said.
"That's awesome," another mused.
KRQE identified the staffer as Richard Wise-Attwood, who told the outlet that in the moment, he had no idea that his photo was even being taken.
FOLLOW US ON FACEBOOK FOR MORE FOX LIFESTYLE NEWS
"I didn't know about the post on Facebook actually," Wise-Attwood said. "I just took over the situation. I just asked them what they would like to drink, helped them get their drinks, sat them down."
"They were cool, they were real nice, didn't bother anybody, they didn't ask for help. I just did it because I knew they needed it," he recalled.
Meanwhile, the news comes as no surprise to Wise-Attwood's manager.
"He's very outgoing, very helpful with the customers," Wendy's shift supervisor Adalecia Garcia told KRQE of his kind deed.
For Wise-Attwood, he hopes that the story inspires others to treat others with kindness – always.
"I'm hoping that it does show people that even if you do work at an establishment such as Wendy's or McDonald's, customer service will show somebody a good day and they'll pass it on to someone else," he said.