Waffle House customer cooks own meal as staffer sleeps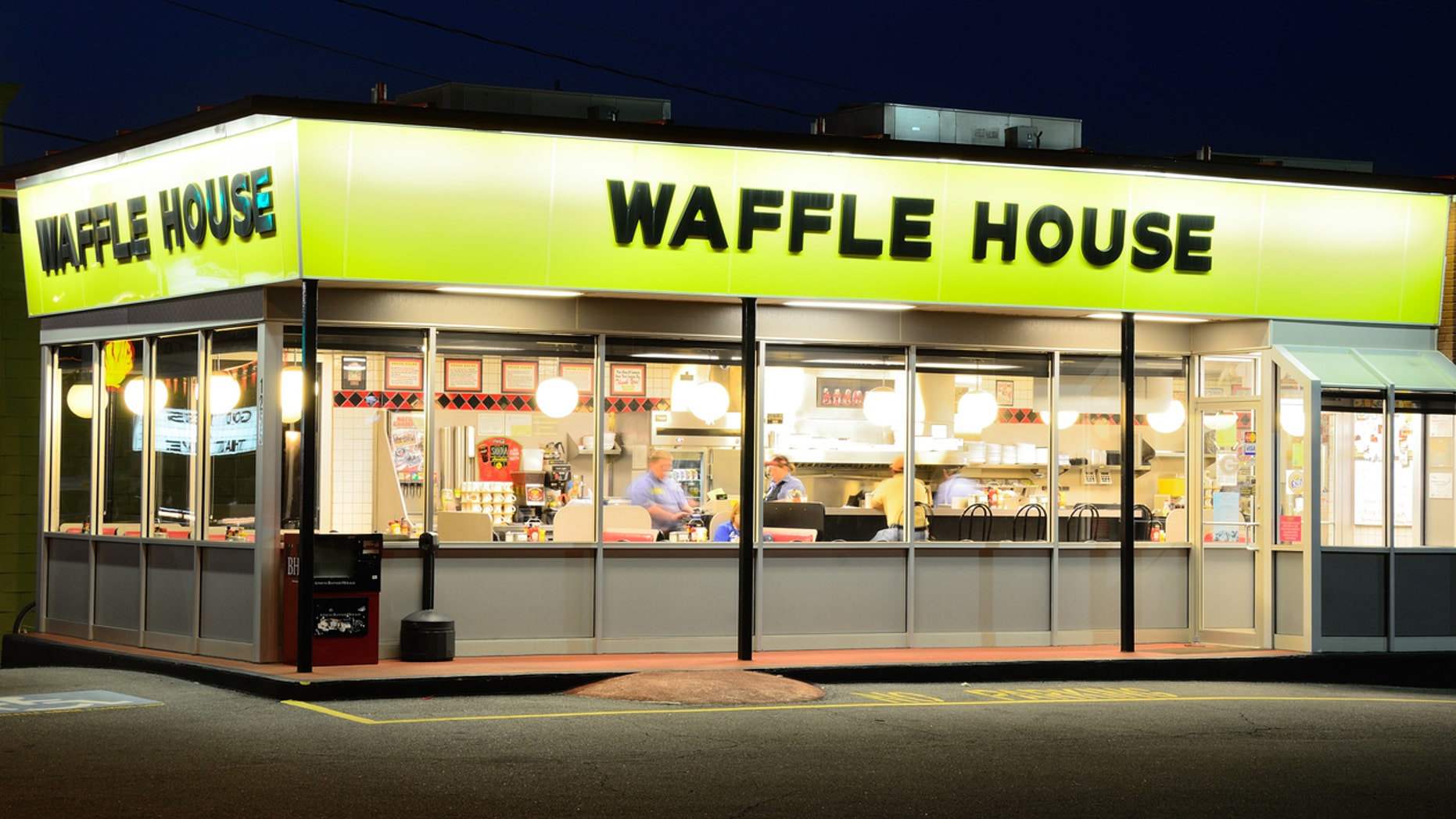 When midnight cravings hit, almost nothing can stop a night owl from his favorite fast foods. But in the wee morning hours of Nov. 30, one South Carolina man took matters – and ingredients – into his own hands.
Alex Bowen of West Columbia told ABC News he was on his way home after grabbing drinks with friends when he stopped by his local Waffle House for a quick bite. Admitting that he was "pretty inebriated," Bowen waited at the register for 10 minutes for someone to take his order. He then ducked outside to look for a Waffle House staffer — with no luck — before walking back inside, going behind the counter and fixing his own snack.
THE MOST INSTAGRAMMED RESTAURANTS AND BAKERIES OF 2017
Stumbling upon a sleeping employee who "didn't wake up the entire time" Bowen was in the restaurant, the 36-year-old funnyman whipped himself up a "double Texas bacon cheesesteak melt with extra pickles," he told WTHR. He also snapped a few photos of his wild Waffle House adventure and shared them to Facebook.
After enjoying his creation, Bowen added that he "cleaned the grill, collected my ill-gotten sandwich and rolled on out."
Later that day, Bowen even returned to the Waffle House to pay for his midnight meal.
APPLEBEE'S OFFERING $1 LONG ISLAND ICED TEAS THROUGHOUT DECEMBER
Upon hearing the story, a Waffle House district manager reached out to Bowen, thanked him for pointing out a flaw in their business, and offered him a position as a Waffle House secret shopper, ABC reports.
Bowen, meanwhile, is still laughing at his tipsy culinary prowess.
"I give all the credit to my old friend vodka," he told WIS-TV. "I wouldn't normally have done that."