Waffle House customer confronted by police officers for bringing live snake into restaurant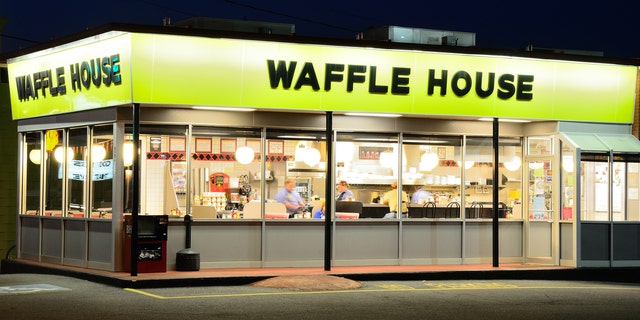 A Waffle House patron in Mississippi was confronted by police officers for bringing a live snake into the restaurant.
The bizarre incident was captured on video Saturday at the 24-hour chain in McComb, and was shared on social media where it has since gone viral.
WARNING: VIDEO CONTAINS STRONG LANGUAGE
7-ELEVEN CUSTOMER DRAMATICALLY THROWS ICED COFFEE ON COUNTER AFTER LEARNING PRICE
Two officers are seen confronting the customer who is wearing the snake around his neck. A verbal altercation then breaks out between the men, and as the situation escalates, one of the officers pulls his gun out. Several of the other patrons flee the scene when they see the weapon.
The argument continues for the majority of the two-minute video until the customer is eventually escorted out of the restaurant.
FOLLOW US ON FACEBOOK FOR MORE FOX LIFESTYLE NEWS
It's unclear whether any charges have been filed against the man.