Vintage 'donut salad' recipe has Twitter very confused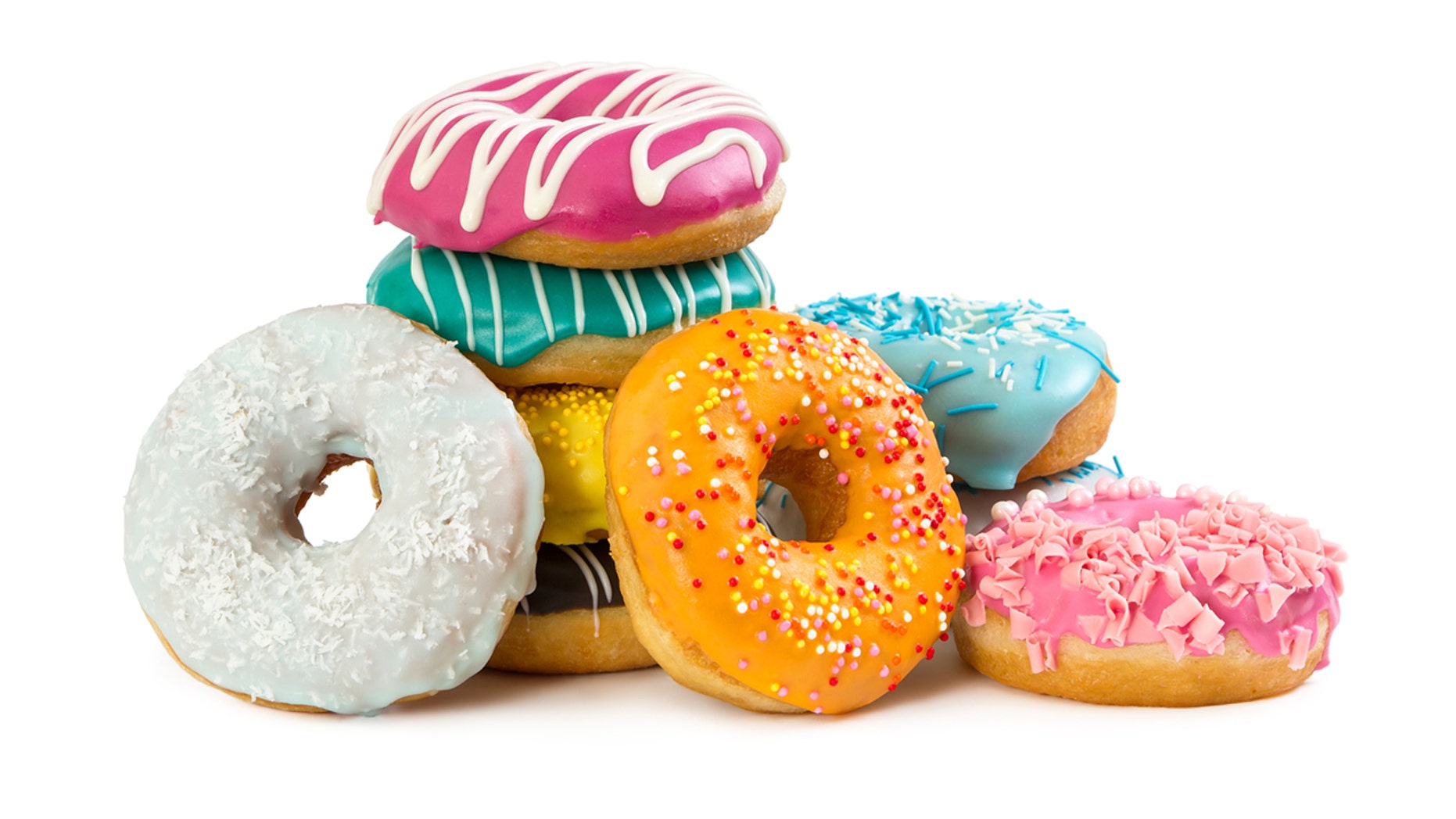 Political scientist Paul Fairie took to Twitter to share an old recipe he discovered, and it has left many confused.
The post – which Fairie captioned "if this can be a salad, you can be anything" – is a picture of a recipe for "Prune and Cream Cheese Donut Salad," and it has left a lot of Twitter users scratching their heads about what a "donut salad" is and if adding lettuce automatically transforms something into a salad.
FOOD NETWORK'S PEANUT BUTTER SANDWICH 'HACK' IS GETTING ROASTED ON FACEBOOK
The minimalist ingredients list includes 1/4 pound of cream cheese, four prunes, four doughnuts and four lettuce leaves. Unsurprisingly, the recipe serves four.
With the four ingredients, the extremely easy recipe calls for – you guessed it – four simple steps.
The maker is expected to "quarter donut" and then "spread cut ends with cream cheese" and reassemble the doughnut. From there, place the doughnut on the lettuce leaves and place a cream cheese-stuffed prune beside the doughnut.
Twitter users have been quick to point out that the appetizer is a far cry from the healthy food people expect from a salad. Others have shared their own "salad" recipes on the social media site.
One even tried to solve the "salad" confusion with a tweet about the etymology of the word salad.
FOLLOW US ON FACEBOOK FOR MORE FOX LIFESTYLE NEWS
Overall, the prune and doughnut salad seems to have mixed reviews of people wanting to try the treat or avoid it at all costs.