Video of violent IHOP brawl shows angry customers throwing glassware, chairs at restaurant manager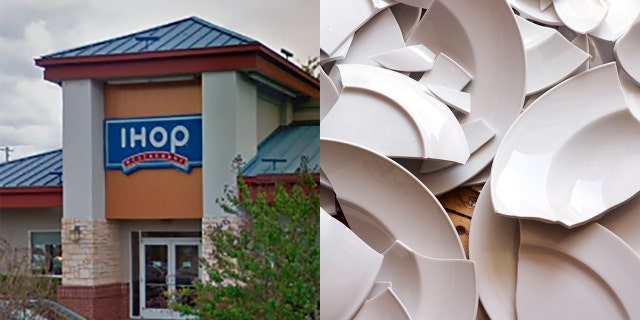 The manager of a Memphis IHOP was left bruised and battered after being attacked by a group of rowdy female patrons in the early hours of Friday morning.
Mohammed Al Hourani told police he had asked the women to leave after overhearing them causing a "commotion" about one of them not being given any silverware, according to a police report obtained by The Smoking Gun.
MCDONALD'S CUSTOMER TURNS VIOLENT AFTER RECEIVING WRONG BREAKFAST ORDER
After asking the ladies to quiet down, Hourani told police they only grew louder, prompting him to ask them to leave. But after walking them to the front door, the women turned back and began taunting him. Hourani called the police, but was soon attacked by one member of the party.
WARNING: Video contains graphic footage. Viewer discretion is advised.
Footage from the incident appears to show one women punching and kicking Hourani among the rows of tables, with the two eventually tussling in a corner booth as the other women throw dishware, glasses and chairs in Hourani's direction. Another person can be seen trying to restrain a different woman in another part of the restaurant.
SEE IT: EPIC 20-PERSON FIGHT BREAKS OUT AT BRITISH PUB
After driving his main assailant into the ground, Hourani stands up and returns fire at a woman who threw a chair at him.
The women eventually leave the restaurant as the bloodied manager looks on.
Hourani told police the women may have also been upset because he kept referring to them as "sirs even though the women were dressed as ladies," according to the report.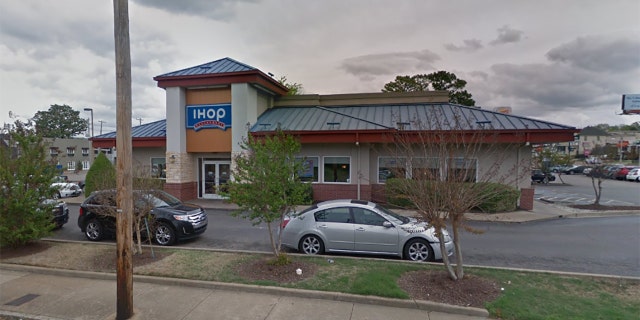 He was taken to a nearby hospital to assess his injuries.
FOLLOW US ON FACEBOOK FOR MORE FOX LIFESTYLE NEWS
Police in Memphis had not made any arrests in connection to the altercation as of Monday, The Smoking Gun reported.