Victoria Beckham's after school snack for her children is incredibly healthy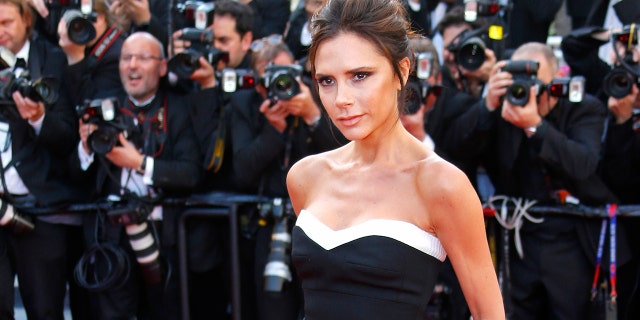 Victoria Beckham showed off what she feeds her kids after school – and it's super healthy.
The fashion designer shared a picture in her Instagram story of a pan layered with pumpkin seeds and pine nuts. She wrote on the photo, "Seeds doused in organic Aminos! Grilled until crispy! After school snack!"
VICTORIA BECKHAM SEEKING LEGAL ADVICE OVER 'INAPPROPRIATE' PIZZA ADVERTISEMENT
The light nosh may not seem as satisfying as other after school snacks, but the grub packs a lot of nutrients with liquid aminos, which is used as a replacement for soy sauce and is made up of amino acids, the building blocks of protein. The 20 essential amino acids – ten of which the human body makes on its own – are also reported to help aid in digestion, tissue growth and repair.
The former Spice Girl has been very vocal about her healthy lifestyle, telling Elle UK, "'I get up quite early, around 6am, and do an hour in the gym before the kids get up, then I give them breakfast and David [Beckham] or I take them to school. I'll then fit in another hour's workout before I go to the office."
And her children – Brooklyn, 18, Romeo,15, Cruz, 12, and Harper, 6 – are used to the superfood routine. To Vogue Nederland, Beckham said she spends time in "the kitchen to puree Romeo's avocado."
FOLLOW US ON FACEBOOK FOR MORE FOX LIFESTYLE NEWS
The 43-year-old has described herself as "a bit of a control freak," and admitted to taking 62 vitamins and supplements a day. But, the mom of four genuinely enjoys eating healthy.
"I expect a lot from my body and I'm never sick. You have to be kind to your body if you expect a lot from it," she told Elle UK.